You can learn all about spreading awareness and nagging people
New Climate Change Science Degree at LSC to Tackle Global Problem

A new Bachelor of Science degree in Climate Change Science at Lyndon State College, to be launched this fall, will give students skills to confront the pervasive problems caused by global climate issues.

As the impacts of global warming grow and intensify, LSC is addressing a crucial need for trained professionals to find solutions to climate change challenges. One of few such degree programs in the country and the only one in Vermont, the innovative major is part of LSC's nationally known Atmospheric Sciences department. Students will be prepared for a wide range of career opportunities in a rapidly evolving field.

The cutting-edge program will train students to apply their skills in a variety of areas affected by climate change, including renewable energy, public policy, climate risk management, and urban and natural resource planning. Students will do research with faculty on externally funded projects that will influence government and business initiatives.

The interdisciplinary curriculum includes general science courses and meteorology and climatology courses. Students will gain hands-on experience with data collection, learn technological skills for climate data analysis and environmental assessment, and develop communication skills to help bridge the gap between scientists and non-scientists.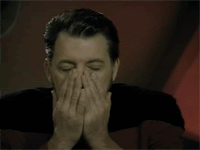 If you liked my post, feel free to subscribe to my rss feeds.