This is being pushed by the same people who have been downplaying actual threats, like that from radical Islam
(Mint Press News) Half of the United States is suffering through drought conditions — including all of California, which saw huge swathes of the San Diego area swept by raging wildfires this month. In the Midwest, major rainstorms and tornadoes inundated the Mississippi floodplain for days, causing millions of dollars in damage. In Baltimore, hurricane-intensity rain contributed to the collapse of a city street.

It is the consensus of the scientific community that the Earth is sick. According to the National Climate Assessment, the world is currently experiencing the effects of climate change, or the shifting of the planet's climate zones due to environmental factors.
Earth has a fever and the only prescription is a carbon tax, you guys!
Carbon reflects heat, preventing infrared radiation from the sun from escaping back into space….
It's at that point, the beginning of the 3rd paragraph, that you can discount the rest as having anything to do with science, because we this is supposed to be about carbon dioxide. Carbon is not the same. This is pure politics, and nothing more. Of course, they whine about "denial" and such, forgetting one thing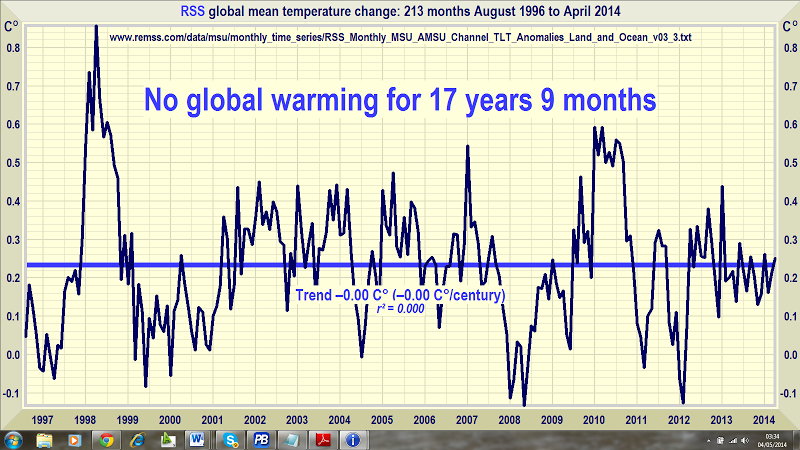 If you liked my post, feel free to subscribe to my rss feeds.