Like, totally doomed!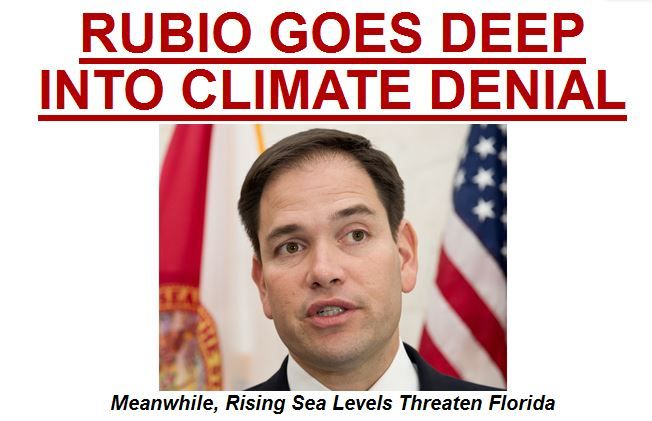 Meanwhile, a National Climate Assessment has named Miami as the city most vulnerable to damage from rising sea levels. While a Southeast Florida Regional Climate Compact paper warned that water in the area could rise by as much as two feet by the year 2060.

On Sunday, one of the state's U.S. senators, Marco Rubio (R), was pressed about the general subject of climate change, and despite the warnings outlined above, he argued that there was nothing lawmakers could or should do to reverse the climate trends (whose origins he also questioned).

"I do not believe that human activity is causing these dramatic changes to our climate the way these scientists are portraying it," Rubio said, according to excerpts released by ABC "This Week," "and I do not believe that the laws that they propose we pass will do anything about it, except it will destroy our economy."

"The fact is that these events that we're talking about are impacting us, because we built very expensive structures in Florida and other parts of the country near areas that are prone to hurricanes. We've had hurricanes in Florida forever. And the question is, what do we do about the fact that we have built expensive structures, real estate and population centers near those vulnerable areas?" he asked. "I have no problem with taking mitigation activity."
The sea rise threatening Florida leads to a NY Times article
Sea levels have risen eight inches since 1870, according to the new report, which projects a further rise of one to four feet by the end of the century. Waters around southeast Florida could surge up to two feet by 2060, according to a report by the Southeast Florida Regional Climate Compact. A study by the Florida Department of Transportation concluded that over the next 35 years, rising sea levels will increasingly flood and damage smaller local roads in the Miami area.
We don't really need more, because you surely understand it is all about Doom! Let's talk about Miami. I'd like to know exactly how they can predict, when NOAA has had no measurements since 1981. The 50 year trend till 1981 was a whopping .78 feet in 100 years. Does someone else have actual data?
Let's look at other Florida data. Here are the three longest term data sets from NOAA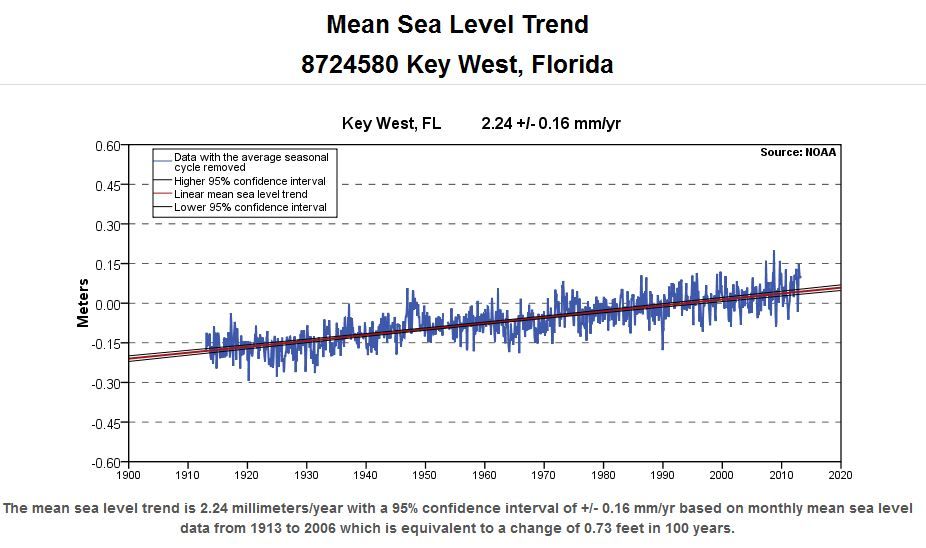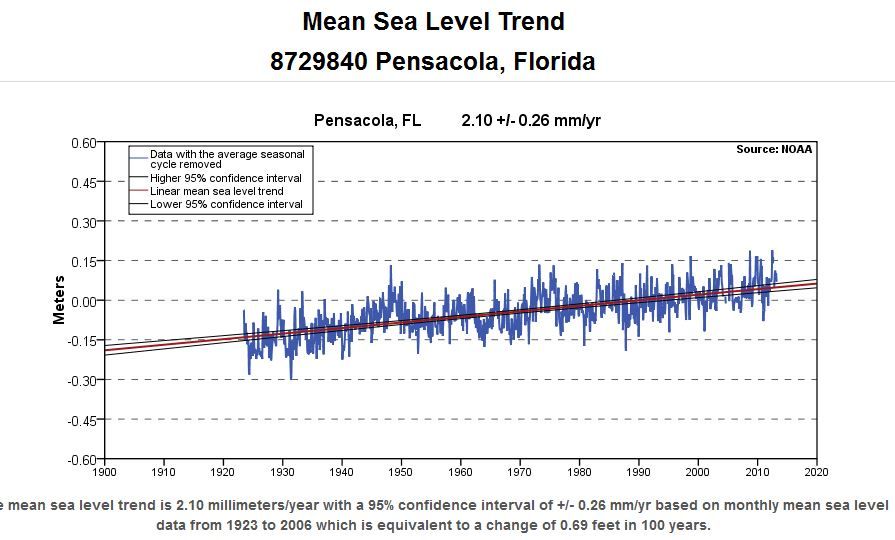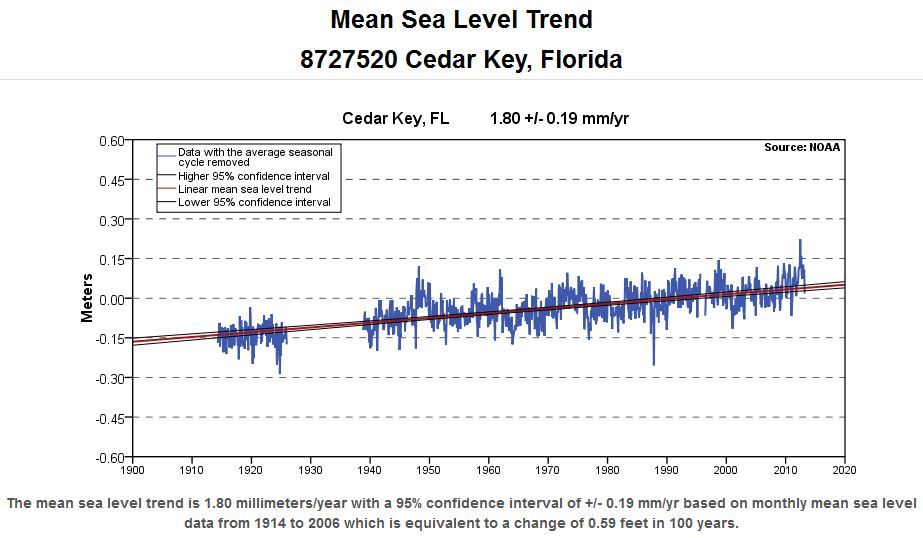 Key West: 0.73 feet in 100 years. Pensacola: 0.69 feet. Cedar Key: 0.59 feet. OK, granted, all three are on the Gulf of Mexico. Let's look at the Atlantic coast
Fernandina Beach, which has excellent long term data: 0.66 feet trend in 100 years
Mayport, which also has excellent long term data: 0.79 feet
Daytona Beach Shores (which, surpringly, has limited data): 0.76 feet
Naples: 0.76 feet
St. Petersburg, a nice long trend: 0.77 feet
This is completely in line with the average sea rise over the last 7,000 years during the Holocene. That time period is used because that's when the massive sea rise from the end of the glacial period ended. One would actually expect much more sea rise during even a low level warm period, since a cool period would see very low to decreasing sea levels, in order to create an average. We should expect more than three quarters of a foot. None of which would mean anthropogenic causation.

If you liked my post, feel free to subscribe to my rss feeds.