Warmists really can't help themselves
(People's World) Colorado's Waldo Canyon Fire – which has forced the evacuation of 35,000 people, destroyed 346 homes, and burned for six days at the edge of Colorado Springs – is the most destructive brushfire on record for the state. According to experts, this havoc is just the beginning of what global warming will wreak in the future.

This is what climate change looks like.
If the writer, Blake Deppe, really was worried about the world getting hot, you'd think he'd wear something other than all black. Alas, Steven Goddard proves just how bad the climate change has been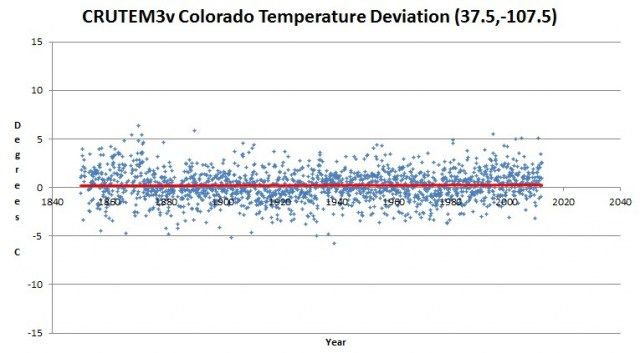 I guess now we can add "flat-lined" to "hot" and "cold" as a result of climate change.

If you liked my post, feel free to subscribe to my rss feeds.