Shockingly, they offer no answers
We have been captives of corrupt economic and political systems for far too long. The concentration of wealth and the purchase of political power stifle the voices of the increasingly disenfranchised 99 percent. Corporate dominance subverts democracy, intentionally sows division, destroys the environment, obstructs the just and equitable pursuit of happiness, and violates the rights and dignity of all life.
Hey, you know which party has controlled the Legislative branch the most over the past 100 years? Democrats.
Occupy D.C. is an open community of diverse individuals, facing different forms of oppression and impacted by economic exploitation to differing degrees, but united by a shared vision of equality for the common good. The harsh economic conditions that have plagued the poor, working class, and communities of color for generations have begun to affect the previously financially secure. This acute awareness of our common fate has united us in our struggle for a better future. We recognize that inequality and injustice systemically affect every aspect of our society: our communities, homes, and hearts. To build the world we envision, we commit ourselves to overcoming our personal biases so we can successfully challenge systems of oppression in solidarity.
What the hell does that even mean, and how does that achieve, well, whatever it is they want to achieve?
We are peaceably assembled at McPherson Square, practicing direct democracy on the doorstep of K Street, the epicenter of destructive corporate and governmental relationships. Recognizing that the term 'occupy' is associated with exploitation, violence, and imperialism, we are reclaiming it to mean the peaceful liberation of public space. In this disenfranchised city, we are insisting that our economic and political systems serve the people's interests. Now is the time to advance and complete the struggles of the many who came before us.
Hey, chumps, the Congressional office buildings and the White House are nearby: go protest.
What follows next is a list of their whines grievances, end with this one
Leaders are trading our access to basic needs in exchange for handouts to the ultra-wealthy. Our rights to healthcare, education, food, water, and housing are sacrificed to profit-driven market forces. They are attacking unemployment insurance, Medicare, Medicaid, and Social Security, creating an uncertain future for us all.*
In other words, give me free money.
*These grievances are not all inclusive.
Of course not. Liberals have more whines. Now, do they offer any solutions? Nope. But, it's like the Declaration of Independence or something. From the comments, one guy writes
Excellent! Declare victory. Now can you return McPherson Square back to the residents of Washington, DC? Or at least demand a referendum from the local population for their support to stay in the park?
Followed by
This is the historical equivalent of the declaration of independence, it is a broad statement of grievances. The struggle then was not over as soon as that document was printed so why should this one be?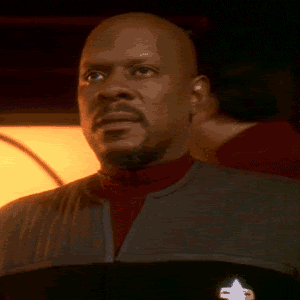 If you liked my post, feel free to subscribe to my rss feeds.