Happy Sunday! A great day in America, all Dad's are looking to break out the grill today (well, every day, it's a guy thing), but, hey, ladies, let Dad relax with a beer, a ball game, and a good view (yes, I am a pig, why do you ask?) This pinup is by Gil Elvgren, with a wee bit of help.
What is happening in Ye Olde Blogosphere? The Fine 15
As always, the full set of pinups can be seen in the Patriotic Pinup category, or over at my Gallery page. While we are on pinups, since it is that time of year, have you gotten your "Pinups for Vets" calendar yet? And don't forget to check out
Anyone else have a link or hotty fest going on? Let me know so I can add you to the list.
Oh, and, remember this picture? Happy Father's Day, all, and God Bless all the troops serving, seperated from their families, to protect the American Way!!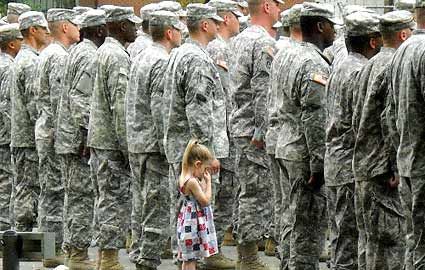 If you liked my post, feel free to subscribe to my rss feeds.