The debate on Iraq, "torture," being mean to terrorists, hell, the entire eight years Bush was president, the debate can still rage in Barry's World. But, the Democrats health care destruction legislation, which is opposed by 53% of Americans, 41% strongly opposed? The debate is over
President Obama on Monday tore into private health insurers for recent rate hikes, taking a more aggressive rhetorical turn as he pushes for final congressional passage of his top domestic priority.

Obama repeated his assertion that the plan under consideration includes the best Democratic and Republican ideas. The time for debate has ended, he argued.

Congress "owes the American people a final up or down vote on health care. It's time to make a decision," he told an enthusiastic crowd at Arcadia University near Philadelphia. "Stand with me and fight with me. … Let's seize reform. It's within our grasp."
The American People have given their up or down votes for almost a year now, Barry. Maybe you should pay attention (and, also, stop your assault on private companies and the people who work for them).
More: BTW, when was the last time you saw this show up on the NY Times?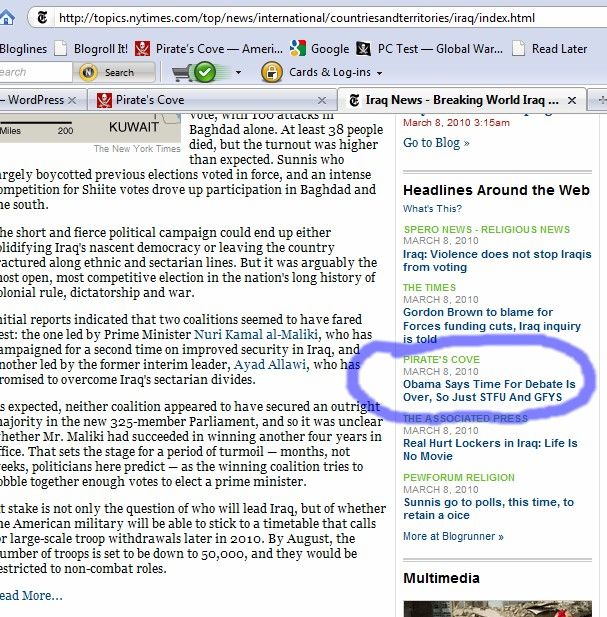 If you liked my post, feel free to subscribe to my rss feeds.