It is starting to get as predictable as Kerry/Edwards slogans in 2004. Here we go!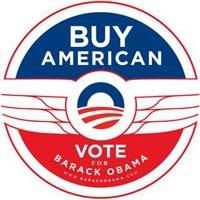 No, seriously. TPM reported it Friday. With humor!
The Obama camp is pushing a new theme in Pennsylvania tomorrow — it's called the "Buy American, Vote Obama" campaign.

According to an Obama aide, the new effort dovetails with a renewed push by the Obama team in Pennsylvania to poke fun at John McCain's recent claim that he would rather hear the roar of "50,000 Harleys" than the cheering of 200,000 Berliners.
Now THAT is funny. Barry's campaign would care more about Berliners then Americans.
So, what do we do with this? We have had fun with Barry's other silly artwork, seals, posters, logos, and such (much more in this Photobucket category), so…..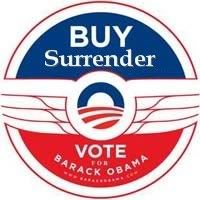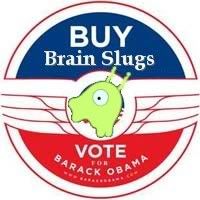 Here's your chance. Go ahead and photoshop one, email me it (wteach at nc.rr.com), and I'll post them up as I get them.
Have to admint, Barry's audacity, pompousness, and holier then thou attitude is fun!
From Edward Cropper
From Marooned In Marin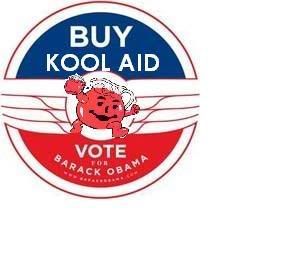 Heh. Great start!

If you liked my post, feel free to subscribe to my rss feeds.