Via Michelle through Howie at The Jawa Report, Stuff Muslims Don't Like
A COUNCILLOR today called for more control over advertising posters in "culturally sensitive" areas of Birmingham.

Coun Talib Hussain made his plea after a billboard on the corner of Sydenham Road and Golden Hillock Road, in predominantly Muslim Sparkbrook, was defaced.

The hoarding, close to mosques in Anderton Road and Golden Hillock Road and visible to parents and children walking to Montgomery Primary School, promotes Matalan's new swimwear range and features three scantily-clad models.

The models have been covered in thick white paint to conceal bare flesh.

Coun Talib Hussain (Ind, Sparkbrook) criticised the vandalism but said it was a result of the lack of action from city council bosses. He said: "I condemn the people that did this but at the same time it's wrong for companies to put that kind of advert in sensitive wards.
This is England, folks. Not some Middle Eastern hotbed of Islamic extremists. Methodist Preacher has the advertising photo, and, readers know I love posting some bikini shots now and then. You tell me: is this bad?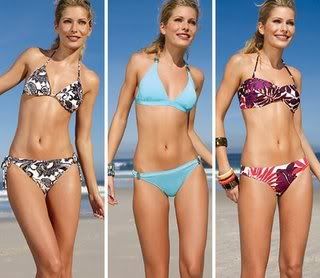 In the mall near me, there is a store that sells swimsuits that are designed for ladies over 30. Classy stuff. Not revealing. This is about that style.
Like Howie, it is a good excuse to post bikini's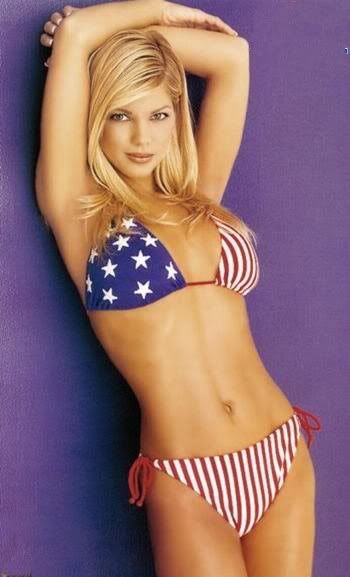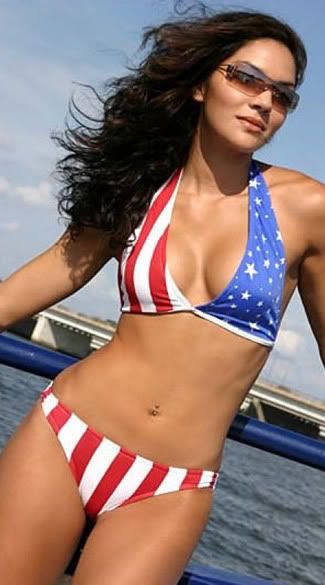 Update: I'd be remiss if I didn't mention the blog "Things Offensive to Islam." H/t to Brian at snapped shot, who also points to TNOYF's "Top 9 Things That Muslim's Don't Like."
The Amboy Times has a long, long list that Kevin has been keeping along the same lines.
Army of Dog is thinking along the same lines as meself, mateys!

If you liked my post, feel free to subscribe to my rss feeds.