Real ones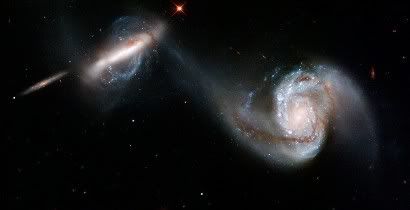 One of the latest from the Hubble Telescope
Two galaxies perform an intricate dance in this new Hubble Space Telescope image. The galaxies, containing a vast number of stars, swing past each other in a graceful performance choreographed by gravity.
Check the whole thing, and large images, here.

If you liked my post, feel free to subscribe to my rss feeds.