I was taking a perusal around the 'sphere, and came across a post over at Blue Star Chronicles regarding the photos that Zombie took at the latest insanacrat march. In the comments, I said I wouldn't be surprised if there were some Ron Paul supporters present. Then I started going throught the photos over at Zombie Time (how lucky is he to live in a place with so many lunatics?), and damned if I wasn't right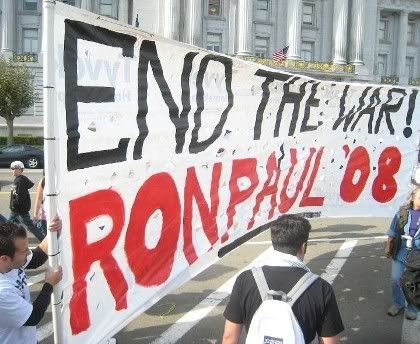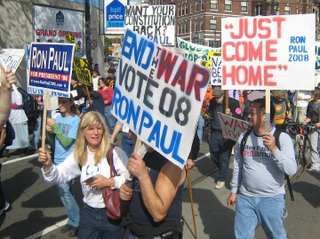 Love that talking points sign about "want your Consitution back?". So typical of the Ronulan hysterics.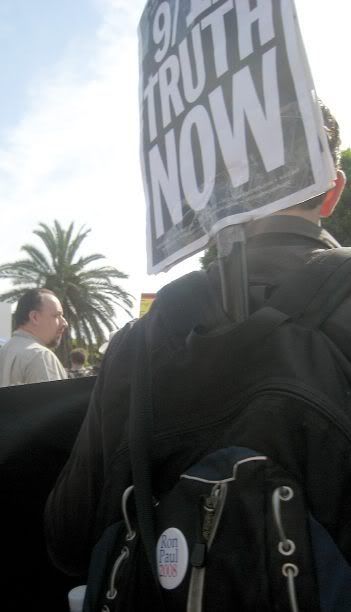 No, no, Paultards couldn't possibly be truthers (button on backpack)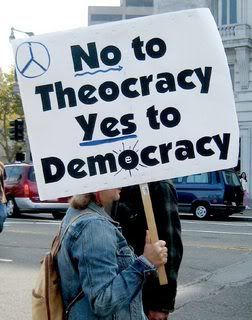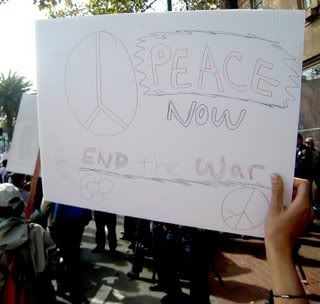 I'm confused: is Mercedes Benz run by the church, or are they asking Mercedes to end the war?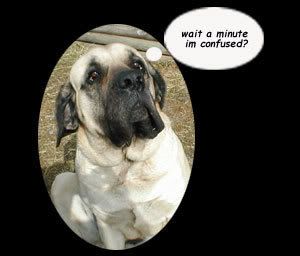 Of course, Zombie has a ton more photos of the lunatics. Check them all out.

If you liked my post, feel free to subscribe to my rss feeds.