Actually, it is a very interesting story about how the home theater movie experience works
It's a dirty little secret that's not all that dirty (or secretive) for those who follow technology trends. The porn, or "adult industry" —to use today's preferred nomenclature—tends to serve as something of an oracle when it comes to predicting which technologies eventually make their way into the marketplace and which ones don't. If you want to know where consumer technology is heading, look to porno and war, or so the axiom goes.

Twenty-five years ago, it was the adult industry that played a major role in shaping the future of American home entertainment, at least for the following 15 years or so. Suffering from stagnant theater and video-booth revenues, the industry made a bold decision to shift toward a new method for distributing its content. In the process, porno cozied up to a budding VHS format in lieu of what many considered to be its superior Betamax cousin. Granted, Sony (the progenitor of Betamax) had a lot to do with that ultimate decision, essentially refusing to let its burgeoning format be sullied by pornography hawkers. But nevertheless, when the adult industry gave the thumbs up to VHS, the result of the format war was pretty much a foregone conclusion.

What followed is now common knowledge. The explosion in the early 80s of VCRs and home-video rentals did for the adult industry pretty much what TV did for pro football.
And, now, the adult industry, which kicks the crap out of Hollywood money wise, has chosen HD DVD for the future, which may not bode well for Blue Ray.
"A lot of people are, like, you sure you want to see porn in HD?" said Ramos at this year's Adult Entertainment Expo. "We happen to feel that they do. We didn't negate…we still haven't negated Blu-ray, but it was much more cost effective to go with HD DVD."
I'm sure Kim is keeping track of the competition between the two new formats.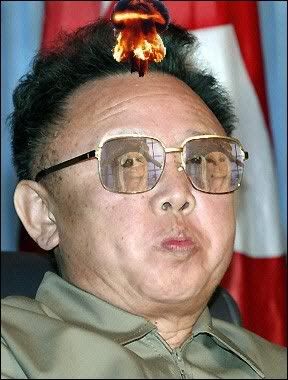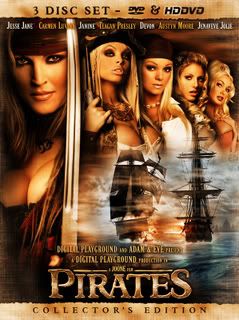 Yes, yes, the inclusion of the movie cover from Pirates is gratuitous and an obvious whoring for traffic trick. Jesse Jane, 2nd from left, is who is reflected in Kim's glasses. Plus, I really wouldn't visit that link from work, if I were you.

If you liked my post, feel free to subscribe to my rss feeds.