I am just so tempted to wait till Friday on the Trackback Friday Featuring the Surrender Monkey morning post, but, this is just too cool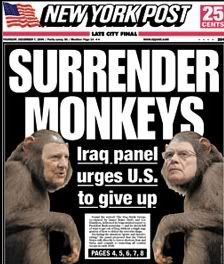 You can read the article here.
I might have to sue for blogright infringement, though 🙂
PS: I might have to go after Beth, Linda, and Caltechgirl as well. I'll take those tiara's, ladies, sell 'em for tickets to the NJ Devil's over Christmas 🙂

If you liked my post, feel free to subscribe to my rss feeds.