I'm sure that this will drive the ACLU crazy. And probably gave the NY Times writer a serious case of the vapors
A federal judge on Friday said a Ten Commandments monument outside a courthouse in Oklahoma could stay, rejecting arguments that it promotes Christianity at the expense of other religions.

Judge Ronald A. White of Federal District Court in Muskogee ruled that officials in Haskell County did not violate the Constitution by erecting the monument outside the courthouse in Stigler. The county did not "overstep the constitutional line demarcating government neutrality toward religion," Judge White wrote.
Good for Judge White. He did not interpret the Constitution, but went by the letter.
The ACLU, on the other hand, proved yet again that they haven't actually read the 1st Amendment. Also, that they actually have a sense of humor
Micheal Salem, a lawyer representing the American Civil Liberties Union and a Stigler resident, James W. Green, said he thought "the court's decision really represents a loss for religious freedom." Mr. Salem said he would have to review Judge White's decision thoroughly before deciding whether to appeal.
Now, that was funny. Being able to erect a Ten Commandments monument represents a loss of religious freedom, according to the ACLU. Unfortunately, the ACLU is constantly taking this comedy show on the road, rather then minding their own damn business. I wonder if they consider building a shrine in your bedroom a loss of religious freedom?
The 1st Amendment states that "Congress shall make no law respecting an establishment of religion, or prohibiting the free exercise thereof;…" Regardless of what any past US Supreme Court rulings have stated, the 1st is very specific. There is so separation between church and state. There is only "Congress shall make no law respecting an establishment of religion, or prohibiting the free exercise thereof;.." period.
Stop The ACLU has much more.
Do you have an interesting post? Or just a post?

Want it spread around? Well, go ahead and link it up! Otherwise, Cynthia McKinney may pop you one get of scott free, or worse!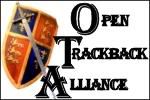 Send a trackback to this post, but don't forget to link it.
Also linked to Stop The ACLU, Basil's Blog, Blue Star Chronicles

If you liked my post, feel free to subscribe to my rss feeds.