It's that time of the week again! Do you have an interesting post you want to share with everyone? The official Surrender Monkey of the Democratic Party says to do what the Lefties don't, since they all have the same talking points: link it!
Once again, the Defeatocrats are treating international terrorism as a political blame game. Happened all over the Left-o-sphere on Thursday, at least for those who bothered to even mention it. The DU was all over the place, saying it was fake, saying it was Bush's fault, saying the gov't wasn't on the ball, etc. The only thing they could agree on is that they would complain.
Well, the yellow and pink heads at the DNC have finally come out with their official TP's, from Howie "I have a scream (but cannot raise money)" Dean
"Today's events are a troubling reminder that we are living in dangerous and trying times. These are times that call for real leadership. Not posturing, or name calling.
So far so good. Troubling, dangerous, and trying. You know, the kind of actions that call for police investigation at the local level, not a full scale use of all the USA's assets. Followed by a call for no name calling. Except for the "real leadership" thing. And for no posturing.
"It also means we have to be honest about the failures of our current foreign policies, which have let Iraq slip into civil war, enabled Iran to increase its nuclear capabilities, failed to address the growing threat posed by North Korea, and Afghanistan has seen a resurgence of the Taliban. Osama Bin Laden, Al Qaeda's mastermind, is still on the loose, and the Middle East is deep in crisis.
What happened to no name calling nor posturing? Perhaps the final paragraph will shed more light on not treating this as a means for political smear jobs.
"We must put America's security ahead of politicking and come together as Americans. I urge President Bush, the Commander in Chief, to return to Washington to address the problems we face today."
"I actually did vote for the $87 billion before I voted against it."
"I actually did politisize the issue for asking that it not be politisized."
Despite all that Howie said, a good percentage of the Loonie's do not really believe in terrorism, or, terraism, as they call it. They believe that 9/11 was an isolated issue, and all alerts and busts since were ginned up. That is supposing that they actually believe that BushCo wasn't behind 9/11 to start with.
As a sidebar, it is amazing to me that Dean doesn't understand that everything any President needs to do the job is readily available 24/7. Presidents do not need to be in the Oval Office getting BJ's to do their jobs.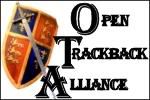 Send a trackback to this post, but don't forget to link it.
Linked to Basil's Blogrolling (no picinic baskets, Boo Boo?) and Blue Star Chronicles "Terror Plot Cancelled"

If you liked my post, feel free to subscribe to my rss feeds.