This commercial was banned. Not sure why.
[gv data="http://video.google.com/googleplayer.swf?docId=-8277487889802129231&hl=en"][/gv]
The EU would like to ban Israeli PM Ehud Olmert, or at least his comments.
Olmert didn't go quite as far as telling the EU to "shove it," but he did lay a nice little smack down
Prime Minister Ehud Olmert told European leaders to stop preaching to him about civilian war casualties in an interview published on Sunday in German newspaper Welt am Sonntag.

Olmert also said it would not be possible to completely destroy Hizbullah and insisted he did not underestimate them, saying they had fired just 3,000 of their arsenal of 15,000 rockets so far.

"Where do they get the right to preach to Israel?" Olmert said when asked about criticism from European capitals of Israeli military operations that have led to a heavy civilian toll.

"European countries attacked Kosovo and killed 10,000 civilians. Ten thousand! And none of these countries had to suffer before that from a single rocket."I'm not saying it was wrong to intervene in Kosovo. But please: Don't preach to us about the treatment of civilians."
Now, Kosovo was the Left's kind of war. Meaningless, no current or potential threat to America's security, little danger to the peacekeepers, and they get to show US troops wearing not just blue, but United Nations blue!
Do you have an interesting post? Or just a post?

Want it spread around? Well, go ahead and link it up! Otherwise, Cynthia McKinney may pop you one get of scott free, or worse!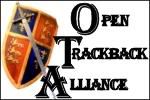 Send a trackback to this post, but don't forget to link it.

If you liked my post, feel free to subscribe to my rss feeds.