I usually stay away from the editorial cartoons, but, I was seeing what the latest seethefest from Patty Oliphant was. Not surprising, a clearly racist cartoon of Condi. That's apparently OK, since Pat is a "compassionate progressive."
But, I ran across this one by Steve Benson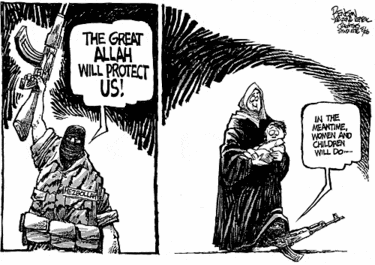 And how about by Chuck Assay?

If you liked my post, feel free to subscribe to my rss feeds.