The climate crisis (scam) caused drought has the authoritarians out in force
California is in a water crisis, yet usage is way up. Officials are focused on the wrong problem, advocates say

California is facing a crisis. Not only are its reservoirs already at critically low levels due to unrelenting drought, residents and businesses across the state are also using more water now than they have in seven years, despite Gov. Gavin Newsom's efforts to encourage just the opposite.

Newsom has pleaded with residents and businesses to reduce their water consumption by 15%. But in March, urban water usage was up by 19% compared to March 2020, the year the current drought began. It was the highest March water consumption since 2015, the State Water Resources Control Board reported earlier this week.

Part of the problem is that the urgency of the crisis isn't breaking through to Californians. The messaging around water conservation varies across different authorities and jurisdictions, so people don't have a clear idea of what applies to whom. And they certainly don't have a tangible grasp on how much a 15% reduction is with respect to their own usage. (snip)

But advocates say government officials are also focusing on the wrong approach. They say voluntary residential water cuts are not the solution, and that restrictions should be mandated for businesses and industries that use the vast majority of the state's water.

"Corporate water abuse has to be addressed or no other measures will matter," said Jessica Gable, a spokesperson for Food & Water Watch.
Oh, you mean all those companies that provide jobs, goods, and services? It's so utterly typical of these wackos to hate on companies, who pay all those taxes for operating, and will simply pack up and leave, as so many have done. "Corporate water abuse"? You cannot have a reasonable conversation with these people, because they're always turning the extreme up to 11. How about restricting the use of water to all the celebs and rich folks with the massive lawns?
Agency unanimously rejects California desalination project

A California coastal panel on Thursday rejected a long-standing proposal to build a $1.4 billion seawater desalination plant to turn Pacific Ocean water into drinking water as the state grapples with persistent drought that is expected to worsen in coming years with climate change.

The state's Coastal Commission voted unanimously to deny a permit for Poseidon Water to build a plant to produce 50 million gallons of water a day in Huntington Beach, southeast of Los Angeles.
Great job, folks. But, hey, no complaining, Californian's. You voted for this.
"The ocean is under attack" from climate change already, Commissioner Dayna Bochco said. "I cannot say in good conscience that this amount of damage is OK."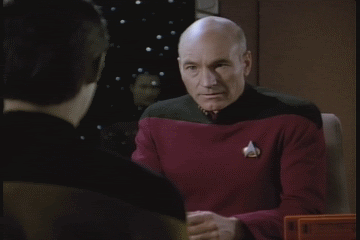 If you liked my post, feel free to subscribe to my rss feeds.