Especially the Elites. Oh, and a really great hot take
.@CharlotteAlter: "Freedom of speech" has become a paramount concern of the techno-moral universe.

But "free speech" in the 21st century means something very different than it did in the 18th, when the Founders enshrined it in the Constitution https://t.co/UKjEfuWiJg

— TIME (@TIME) April 29, 2022
OK, let's do it this way: Freedom of the Press in the 21st century is different than in 1791. Press outlets like Time would be fine with reigning in their 1st Amendment Rights, right? From the "article"
They say that something is worth what someone will pay for it.

If that's true, then protecting "free speech," which Elon Musk has cited as a central reason he agreed to buy Twitter for $44 billion this week, may be worth twice as much as solving America's homelessness problem, and seven times as much as solving world hunger. It's worth more (to him, at least) than educating every child in nearly 50 countries, more than the GDP of Serbia, Jordan, or Paraguay.
A: he can do what he wants with HIS money. It's not Charlotte's to dictate how it's spent. B: gotta love the quotes around free speech.
In the days since Musk agreed to terms on a deal to take Twitter private, nearly all of Musk's tweets have been about freedom and censorship on the platform. Like: "By 'free speech,' I simply mean that which matches the law. I am against censorship that goes far beyond the law." Or: "Truth Social (terrible name) exists because Twitter censored free speech." And: "the extreme antibody reaction from those who fear free speech says it all."
And who decides the law on what is censorship? See it's not the law, it's the 1st Amendment. Charlotte would be fine with some laws on how Time operates and what Charlotte can write, right?
But "free speech" in the 21st century means something very different than it did in the 18th, when the Founders enshrined it in the Constitution. The right to say what you want without being imprisoned is not the same as the right to broadcast disinformation to millions of people on a corporate platform. This nuance seems to be lost on some techno-wizards who see any restriction as the enemy of innovation.
No, it's the same. There was surely some disinformation about the British government and King George before we won our independence. It's not for the government to decide per that pesky 1st. It was about the right to criticize the government without fear of reprisal. If you don't like the speech, well, tough shit. Ignore it. Debunk it.
Jason Goldman, who was on the founding team at Twitter and served on the company's board from 2007 to 2010 before joining the Obama Administration, says the tech rhetoric around free speech has become an obsession of the mostly white, male members of the tech elite, who made their billions in the decades before a rapidly diversifying workforce changed the culture at many of the biggest companies in Silicon Valley.
So, women, blacks, Latinos, Native Americans, Orientals, etc, aren't concerned with free speech? Really, it's about hardcore Leftist wanting people they Disagree with from having their say. Anything they consider Wrongthink is disinformation in their world. News for them: we won't stop with Free Speech, and even standard liberals are getting the picture about your hardcores.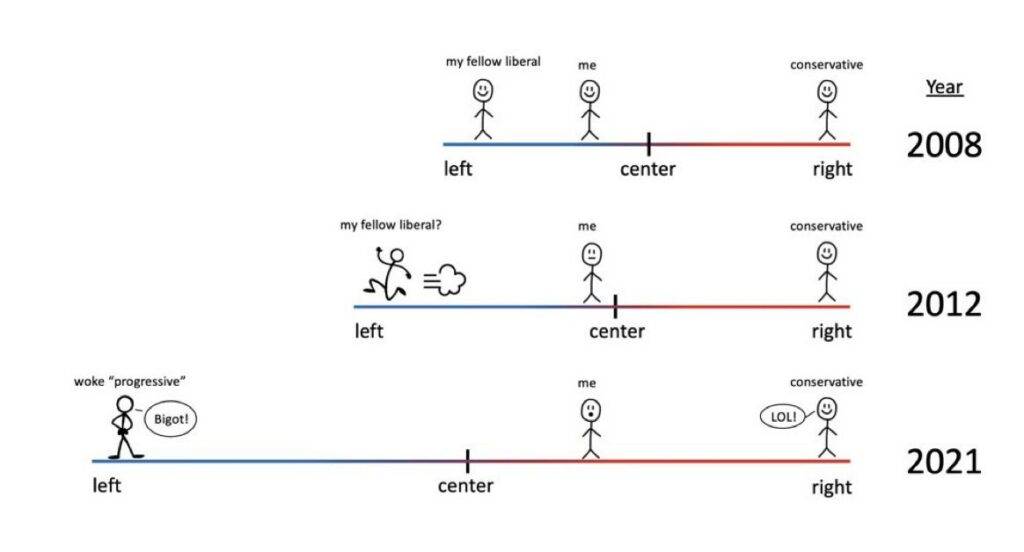 If you liked my post, feel free to subscribe to my rss feeds.