The cost of vehicles is already going up due to
the supply chain issues, increasing shipping costs
manufacturing costs. New could go up $400-600 in the next couple months due to the cost of steel and other materials
Some manufacturers are even considering taking things out to keep costs down, such as moonroofs and power seats. The Infrastructure bill requires engine inhibitors to stop drunk driving, which could increase the price $500-$1,000. So, heck, why not make them even more expensive?
Biden admin announces tougher fuel mileage standards for passenger vehicles

The Environmental Protection Agency said Monday it will tighten pollution standards for cars and light trucks in an attempt to reduce carbon dioxide emissions from automobiles.

Why it matters: Transportation overall is the largest source of U.S. greenhouse gas emissions, so tougher standards for passenger vehicles are a major part of efforts to curb CO2 output.

By the numbers: The new rules will require passenger vehicles to travel an average of 55 miles per gallon of gasoline by 2026.

What they're saying: "The final rule for light duty vehicles reflect core principles of this Administration: We followed the science, we listened to stakeholders, and we are setting robust and rigorous standards that will aggressively reduce the pollution that is harming people and our planet — and save families money at the same time," EPA chief Michael Regan said in a statement.
Did they listen to the actual citizens? Will the limos and all the chase vehicles Biden uses be required to conform, or, does he get a pass? All you people who voted for Biden, I don't want to hear any complaints, this is on you for your stupid vote.
Meanwhile is climate cult world
The case for going to war against climate change

When I became a climate activist in early 2019, I focused on issues at the forefront of popular discourse: coal, cars, air travel, agriculture, and construction. I also addressed shipping, because my hometown, Hamburg in the north of Germany, is home to one of Europe's biggest ports. But as climate protests grew bigger, peaking at 1.4 million people in Germany alone in September that year, the discourse did not evolve at the same pace. The same basic facts are debated today; solution implementation is still just starting; and even the overdue COP26 climate conference in Glasgow did not bring about paradigmatic change.

As a security analyst accustomed to working with soldiers of various backgrounds, I find the security perspective to be widely absent from the discourse. The climate crisis is here, and security professionals like me now must fully grasp the extent to which we are affected by it, and what our role in solving it can be, because it directly intersects with our fundamental purpose.

Security, remember, is what this is all about. We are not protecting the climate. We are protecting ourselves.
Nice to see the Bulletin Of The Atomic Scientists going full doomsday cult. I'll believe it's a crisis when the people who tell me it's a crisis act like it in their own lives.
I do not ask my colleagues—in or out of uniform—to join climate activists in the streets, though they are very welcome to do so. But security professionals must reframe today's hand-waving about climate and treat it as a military-style threat that requires immediate and decisive action.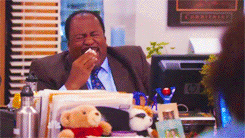 If you liked my post, feel free to subscribe to my rss feeds.