As Tom Nelson likes to say, "this isn't about climate, is it?" Also "sounds like BS to me"
Electric cars are about environmental justice for Black and Hispanic Americans

The global auto industry has begun a historic shift from gas- and diesel-fueled cars to electric vehicles. President Joe Biden's infrastructure plan seeks to speed up this transition by requesting billions of dollars to modernize the electric grid and build 500,000 electric vehicle charging stations.

Evidence shows that many Americans are eager to transition to EVs and participate in a clean energy economy. In a recent nationally representative consumer survey, 71% of drivers surveyed said they were interested in getting an electric car. But 48% said that lack of access to public charging infrastructure was holding them back, and 43% cited vehicle cost as a disincentive.

My research focuses on ways to make cities more sustainable, healthy and equitable places to live. In my view, making EVs and charging infrastructure accessible to all drivers is crucial for achieving clean transportation and energy justice.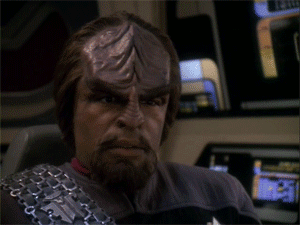 People of color bear disproportionate harms from fossil fuels. For example, Black people in the U.S. are more likely than white people to live near oil refineries and petrochemical plants.

People who live in these neighborhoods experience higher levels of exposure to toxic emissions such as benzene, mercury and sulfuric acid than those who don't live near these industries. They also have higher rates of heart disease, cancer and asthma.

Contamination from these facilities drives down home prices. Reduced property values make it hard for families to build wealth or sell their homes and move away from toxic pollutants.
I mean, Andrea Marpillero-Colomina is trying, she's really trying. But, hey, if Liberals want to spend money they cannot afford on an EV, feel free. Practice what you preach.
Electric vehicles have the potential to greatly reduce air pollution from transportation. They also are less expensive to own and operate over time.

New EVs are rapidly reaching price parity with gas-powered cars. A Tesla sedan costs less than a comparable gas-powered BMW. Even when an EV's sticker price is higher, significant savings on fuel and maintenance over time more than make up the difference.
That last link talks about the 15 year lifespan of a Tesla. People don't keep cars that long. The average is four years. So the comparison actually favors the BMW. And most people are not buying what are called "top-line" cars, they're buying Honda, Toyota, Kia, Hyundai, etc. And you can't put a big family in an EV like you can a minivan or mid-sized SUV.
Expanded purchase incentives can help to steadily grow the number of EVs on the road. Currently, there are few subsidies available for buying used EVs, and none for people who lease their cars. Creating new financing programs for low- and moderate-income consumers who want to buy EVs can broaden access to clean cars.
A tax break won't help when the EVs are outside their budget range to start with.
The electric vehicle transition has great potential to benefit Black and Latino communities, which are disproportionately affected by fossil fuel pollution. Carefully targeted incentives and investments can make clean cars accessible for everyone on the road, mitigate the harms caused by gas-powered vehicles and move the U.S. toward achieving energy and climate justice.
This isn't about climate change, is it?

If you liked my post, feel free to subscribe to my rss feeds.