St. Greta has apparently earned a PhD in Economics to go with her degree in climate science
Earth Day: Greta Thunberg calls for 'new path' after pandemic

Greta Thunberg has urged people around the world to take a new path after the coronavirus pandemic, which she said proved "our society is not sustainable".

The Swedish climate activist said the strong global response to Covid-19 demonstrated how quickly change could happen when humanity came together and acted on the advice of scientists.

She said the same principles should be applied to the climate crisis.

"Whether we like it or not, the world has changed. It looks completely different now from how it did a few months ago. It may never look the same again. We have to choose a new way forward," she told a YouTube audience in a virtual meeting to mark the 50th anniversary of Earth Day.

"If the coronavirus crisis has shown us one thing, it is that our society is not sustainable. If one single virus can destroy economies in a couple of weeks, it shows we are not thinking long-term and taking risks into account."
Interestingly, she fails to denote what type of economy would be sustainable. And, of course, no one in the media with access would dare ask her the question as to what kind of economy she wants. Would it be a government run one? The economic devastation was made worse thanks to government shutting everything down. Interestingly, her home nation of Sweden refused to shut everything down, and are doing OK.
(Breitbart) The global Chinese coronavirus pandemic and the "climate crisis" should be tackled together, Swedish climate worrier Greta Thunberg told an Earth Day event on Wednesday.

"Today is Earth Day and that reminds us that climate and the environmental emergency is still ongoing and we need to tackle both the corona pandemic … at the same time as we tackle climate and environmental emergency, because we need to tackle two crises at once," the 17-year-old said, according to Reuters.

Joining a live-streamed event to mark Earth Day, launched 50 years ago to highlight environmental challenges, Thunberg said the outbreak of the coronavirus meant it was time to listen to the experts.

"That goes for all crises, whether its the corona crisis or whether it is the climate crisis which is still ongoing and is not slowing down, even in times like these," she said.
Why are people listening to her? She's not an expert. On anything. She not only has no degrees, but she's blowing of getting her high school degree. But, you know what? For her and the other kiddies who follow and/or believe the same thing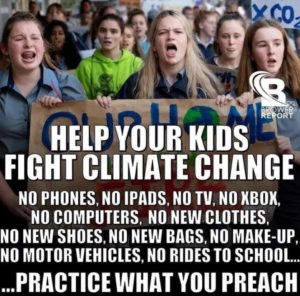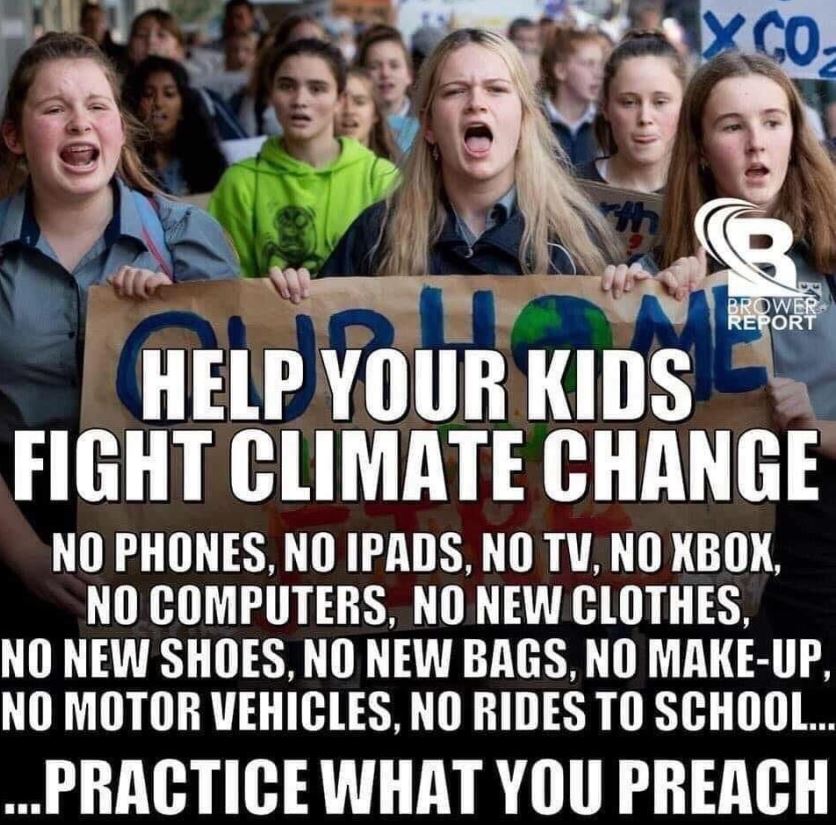 If you liked my post, feel free to subscribe to my rss feeds.