This is a cult in action: they link everything to their cult, and everything is about their cult
Coronavirus shutdowns have unintended climate benefits: cleaner air, clearer water

In Venice, the often murky canals recently began to get clearer, with fish visible in the water below. Italy's efforts to limit the coronavirus meant an absence of boat traffic on the city's famous waterways. And the changes happened quickly.

Countries that have been under stringent lockdowns to stop the spread of the coronavirus have experienced an unintended benefit. The outbreak has, at least in part, contributed to a noticeable drop in pollution and greenhouse gas emissions in some countries.

Although grim, it's something scientists said could offer tough lessons for how to prepare — and ideally avoid — the most destructive impacts of climate change.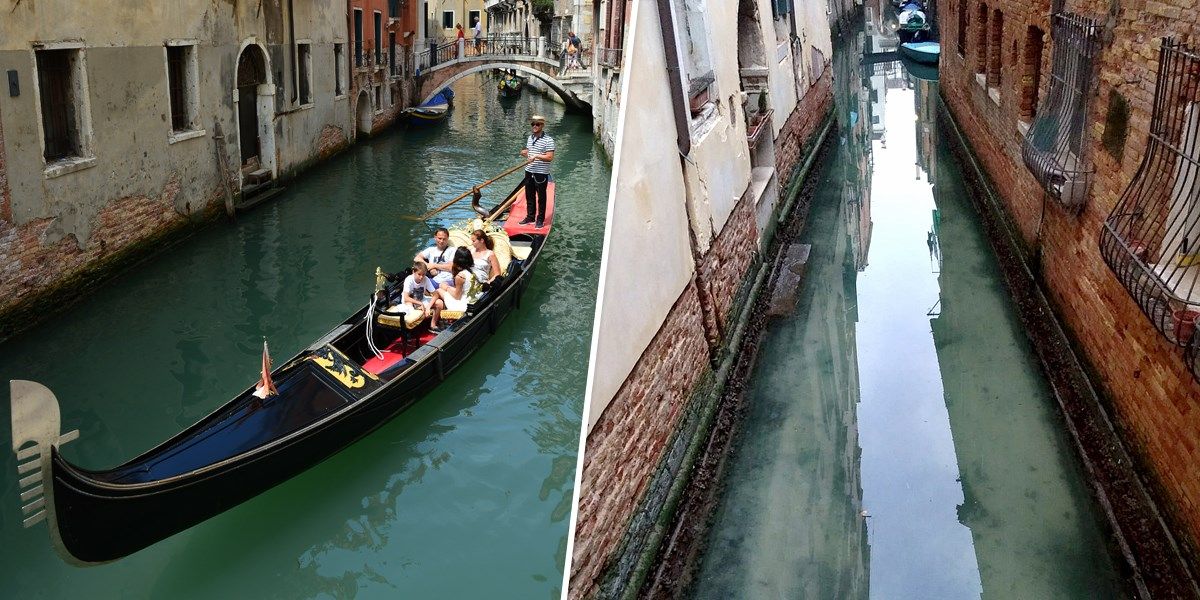 Looks great, eh? (more below the fold)
#covid19italy As Italy quarantines over coronavirus, dolphins appear in Venice canals،#covid19italy pic.twitter.com/zgSQ5Q067z

— FAISAL AZIZ (@Faisal0343Aziz) March 20, 2020
Here's an unexpected side effect of the pandemic – the water's flowing through the canals of Venice is clear for the first time in forever. The fish are visible, the swans returned. pic.twitter.com/2egMGhJs7f

— Kaveri 🇮🇳 (@ikaveri) March 16, 2020
This is great, but, it has zero to do with 'climate change'. Real environmental concerns, yes. But, most of those boats were not powered by fossil fuels. But, this is the life climate cultists want, people restricted from going anywhere.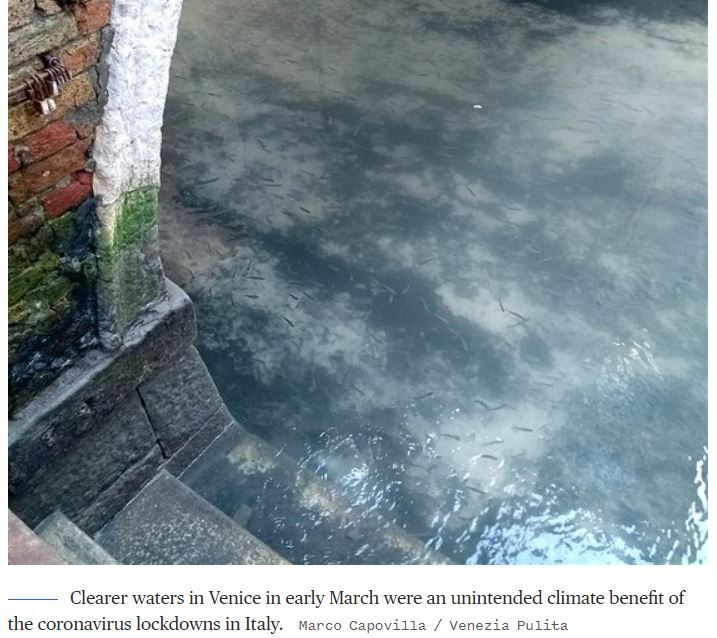 Notice the caption, which is from the original linked article. What's the reality?
However, Venice mayor's office is quick to debunk the rumors that the fish can be seen due to the changed and improved quality of water. "The water now looks clearer because there is less traffic on the canals, allowing the sediment to stay at the bottom," a spokesman told CNN news. "It's because there is less boat traffic that usually brings sediment to the top of the water's surface."
Besides having absolutely nothing to do with Hotcoldwetdry, the water was clearer due to no more boats moving through the canals, and let's not forget that the gondolas are moved by sticking a rod into the ground, which stirs up the sediment. The water is not cleaner, it is just clearer. The original NBC News article forgot to mention that rather important tidbit.
These climate cultists are completely dishonest.

If you liked my post, feel free to subscribe to my rss feeds.