You know, if these doomsday cultists would restrict their fearmongering to actual environmental issues, they'd have a point. Consumerism certainly causes damages. Disposable everything that ends up in landfills isn't exactly the greatest, right? Smartphones are designed for you to get a new one every 1-3 years. They aren't made to last like they used to. Today's TVs are meant to be replaced every 4-5 years. I just too an old 30 inch square TV from 1988 to the recycling center, having replaced it with a small 1080p flat panel in the spare bedroom. The 30 inch TV actually still worked.
But, the cultists make everything about 'climate change'
Our 'Pursuit of Happiness' Is Killing the Planet

As the coronavirus continues to spread, the chances that any one of us will be placed in quarantine goes up considerably. I know that being locked away like that would drive me nuts. Two weeks subtracted from my life! Still, I'd accept the justice of my confinement because I would recognize that my liberty had come to pose a real danger to my fellow humans.

Now, let's ratchet up the sacrifice: Suppose you were required by law to turn the thermostat up to 75 in the summer, and down to 66 in the winter, in order to reduce your carbon footprint. The principle is the same: Your freedom to live as you wish turns out to jeopardize public well-being. I, for one, would bristle; I can't stand being hot in summer. Maybe you wouldn't mind. But what if you were also told that you had to eliminate most or all of the red meat from your diet? What if Greta Thunberg persuades President Sanders that we need to ration jet travel? At some point you'll begin to think that the increasing globalization of bad things like climate change and infectious diseases is threatening liberal society.
Of course, that's what the CoC wants: government telling you how to live your life, but unhappy when government tells themselves the same. Anyhow, writer James Traub talks about John Stuart Mills and the foundation of Classical Liberalism, vegetarian and vegans diets, about "The First Amendment doesn't protect your right to eat steak", and many other things, all warmups to get to the meat
Constant wasn't thinking of Marie Antoinette's right to play at shepherdess while her subjects starved, but the right to open a shop and build yourself a home rather than be drafted into Napoleon's army spreading republicanism across the face of Europe. We moderns build institutions, and establish tacit norms, to guarantee the security of such private pleasures. That's liberal individualism. But what do we do once we see that some of those choices threaten the health and lives of others? We will have to strike a new equilibrium between what society has the right to demand of us and what we have a right to retain for ourselves.
One is reminded of the old maxim "be careful what you wish for: you might get it." Anyone thinking that giving government a bit more power won't see government taking even more power is a fool.
The Dutch can reach consensus on painful social questions because they've spent the last thousand years working cooperatively to build dikes; the climate accord adopted last year came after a full year of discussion among representatives of all interest groups. That's not how American democracy works, and especially so in recent years. We allow those interest groups to wage a pitched battle using all the money and influence they can muster against one another. Legislation emerges only after a war of attrition. That's a very self-defeating way of doing business when all parties must be called on to sacrifice. At some point, presumably, things will get so bad that President Ocasio-Cortez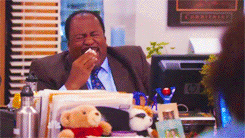 manages to ram a green-enough new deal through Congress. Then we'll adjust our thermostats and go two-thirds vegan the same way we got used to the chaos and tedium of airport security check-ins: We'll have no choice.
James seems rather taken by AOC and the Green New Deal. You can't talk about freedom and choice in the same sentence as the GND, as it is all about Authoritarianism. But, then, that's what the 'climate change' movement is about. Amazingly, after discussing Classical Liberalism and freedom, James fails to acknowledge how dangerous the movement is to freedom.

If you liked my post, feel free to subscribe to my rss feeds.