The EU attempted to pass a Green New Deal, which is totally about 'climate change' and not everything else, especially controlling the economy, because the unaccountable politicians running the EU don't want power at all, right?
Europe's Green Deal on climate change failed its first test

In a stunning disappointment to environmentalists, a bid to cut the European Union's greenhouse gas emissions to nearly zero by 2050 flopped at a key summit in Brussels. Today's decision was the first test of whether the newly proposed European Green Deal — which promises to totally overhaul the continent's economy — might turn into real action on climate change. Just one country, Poland, was the hold-out on the deal.

The Council released its final conclusions that said that while it supports the 2050 goal, "one member state at this stage cannot commit to implement this objective as far as it is concerned, and the European Council will come back to this in June 2020."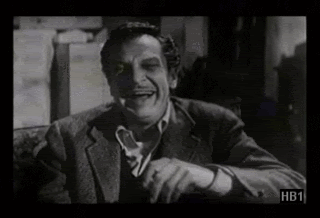 I thought there was a planetary emergency? No?
If the goal had passed unanimously, Europe would have become the biggest economic bloc yet to set a goal of becoming carbon neutral by 2050 — meaning it would have nearly eliminated planet-heating pollution from burning fossil fuels and drawn down any remaining carbon it releases. That's a target necessary to save lives and avoid the most catastrophic effects of climate change, according to scientists on the United Nations Intergovernmental Panel on Climate Change. The United Nations climate conference wraps up in Madrid on December 13th, where activists and delegates are pushing countries to up their commitments to reducing carbon emissions under the Paris climate accord. (snip)

The Green Deal includes measures to cut emissions from transportation, make buildings more energy efficient, increase renewable energy sources, protect biodiversity, and make agriculture more sustainable. It also calls for the introduction of regulations designed to reduce industrial waste and encourage companies to increase reuse and recycling. It signals the adoption of a "zero pollution action plan" for air water and soil in 2021. It also pushes for new trade policies that could penalize countries like the US that are uncooperative in global efforts to tackle climate change. It allocates 100 billion euros for regions of the world most likely to be upended by the changes, as part of an effort to ensure a "just transition" towards a greener economy and society.
So, the EU wants to destroy the economies of European countries while imposing massive controls on businesses and citizens, all while redistributing money to non-EU nations. Good luck with net zero. Guess they won't be able to have another climate change conference in Europe, considering the almost 25,000 who took fossil fueled trips. Europe will have to get rid of all their airports, military bases, roads, and so forth.

If you liked my post, feel free to subscribe to my rss feeds.