This is a scorching Hotcold Take, where Esquire manages to combine two Leftist moonbat things
Someday, They'll Be Amazed We Didn't Impeach Trump Over the Climate Crisis
Yeah, Ukraine. But actively undermining our efforts to combat an existential threat to human civilization as we know it surely qualifies as a high crime.
You almost do not even have to go further than the headline and subhead. Anyhow, after discussing the wildfires in California (which happen every year, including during Obama's terms, so, why didn't we impeach him over it?), we get The Crazy, so, do not be drinking anything
…But someday, assuming we make it that far, future generations will surely wonder why we did not remove him from the world's most powerful office simply because he denied the existence of a fundamental threat to human civilization as we know it. The president has not just said the climate crisis is a Chinese hoax, or suggested he has some different opinion on whether it's a problem compared to the scientists—you know, people who have devoted their lives to studying this phenomenon. He has actively rolled back our efforts in pretty much every department, to combat a crisis that will upend not just our children's lives, but our own.

Surely, this constitutes a high crime against humanity. His apparatchiks will laugh at the suggestion now (yes, we will), and call it liberal delusion. But soon enough, they won't be laughing. The people who actually know a goddamn thing about this say we have 12 years to change course in order to avoid this onrushing doom. The president wants to dig more crap out of the ground. He'd like to force New York State to do it, to abandon its commitment to future generations so some energy executives—who perhaps have some sort of relationship with the president—can make a buck.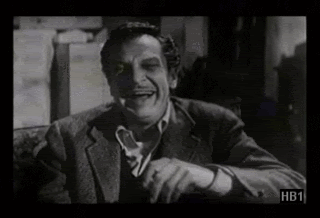 If you liked my post, feel free to subscribe to my rss feeds.