Because Chicago has no other issues to focus on, at least according to Heidi Stevens in the Chicago Tribune
Welcome to your new job, Mayor Lightfoot. How about launching a Green New Deal, Chicago-style?

Welcome to your first day on the job, Mayor Lori Lightfoot. I have an idea.

Create a Green New Deal for Chicago.

The Green New Deal, a resolution aimed at combating climate change, urges the federal government to adopt policies that create renewable energy jobs, provide clean air and water, work toward net-zero greenhouse gas emissions and, in the process, reduce systematic racial, social and economic injustice.

Congress may or may not pass the plan, introduced in February by Rep. Alexandria Ocasio-Cortez of New York in the House and Sen. Edward Markey of Massachusetts in the Senate. Illinois Democrats Jesus "Chuy" Garcia, Danny Davis, Mike Quigley and Jan Schakowsky have signed on as co-sponsors in the House. As of last week, Dick Durbin and Tammy Duckworth had not yet signed on in the Senate.

But Chicago could adopt its own Green New Deal, modeled on Ocasio-Cortez's and Markey's resolution, regardless of what Congress does.

Chicago needs clean water. Ours has brain-damaging lead, as I'm sure you're aware. Lake Michigan water becomes contaminated after it leaves the city's treatment plants and passes through lead service lines and internal plumbing. Individual property owners are responsible for maintaining service lines under the city's plumbing code. Guess which residents can afford that?
Do they really need a GND to fix the lead and other contaminants in the water? Perhaps they could just, you know, focus on fixing the issue without muddling the waters with the lunacy of 'climate change'?
Our sewer system is old and incapable of containing the amount of rain water we've gotten this spring. Thousands of homes in Chicago have been flooded, often with raw sewage. That's going to get worse as climate change leads to more heavy precipitation and hurricanes.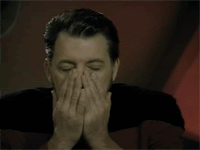 I don't think Chicago really has to worry about hurricanes.
Our recycling program is a joke.
Huh. So in super liberal Chicago they do not recycle well.
From the resolution introduced by Ocasio-Cortez and Markey:

"Climate change, pollution and environmental destruction have exacerbated systematic racial, regional, social, environmental and economic injustices by disproportionately affecting indigenous peoples, communities of color, migrant communities, deindustrialized communities, depopulated rural communities, the poor, low-income workers, women, the elderly, the unhoused, people with disabilities and youth."
So, basically uber-leftwing unhinged activism wrapped up in something green.
A Green New Deal could also energize the youth vote, something you did not capture in April.
And there's the real point, patronizing the youth vote.

If you liked my post, feel free to subscribe to my rss feeds.