How does this go?
Manufacture a crisis based on shoddy data because the world warms now and then
Scream about how bad the fake crisis is
Teach kids how bad the fake crisis is
Cause some people to become mentally unhinged
profit by taking advantage of what nutters created
Anxiety about global warming has become such a concern that the American Psychological Association created a 69-page climate-change guide to help mental health care providers. https://t.co/swgXnMhspq

— CNN (@CNN) May 7, 2019
From the link (watch you liquids intake)
A student in Wendy Petersen Boring's climate-change-focused class said she woke at 2 a.m. and then cried for two solid hours about the warming ocean.

"This is a computer science major," Petersen Boring said.

Petersen Boring, an associate professor of history, religious studies, women & gender studies at Willamette University in Oregon, has been teaching about climate change for a little over a decade. In that short time, she has watched her students' fear, grief, stress and anxiety grow.
Nothing bad and loony could possibly come out of that class, right?
"Back in 2007, it was the mouse in the room; then, it became the elephant in the room. By 2016, those concerns and fears began to flood over," Petersen Boring said.

Her students aren't alone. Polls show that many more Americans worry about global warming. There's no clinical definition, but climate anxiety and grief or solastalgia — "the distress that is produced by environmental change impacting on people while they are directly connected to their home environment" — has become such a concern that the American Psychological Association created a 69-page climate-change guide to help mental health care providers.
It should be really one page, with things like telling patients to grow up, chill out, get a life, and stop scaring themselves to death over something that is mostly natural.
There are support networks like Good Grief in Salt Lake City, created to help people build resilience while discussing "eco-anxiety," despair and inaction on the environment.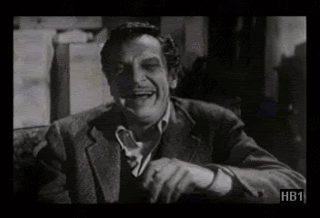 Higher temperatures alone have led to more suicides and increased psychiatric hospitalization and have hurt our sleep, which can also also harm mental health. These problems will get worse as the temperature continues to rise, research shows.
If people can't handle a mild 1.5F increase in temperatures since 1850, most of which none of us alive have felt in full, they really shouldn't be going in public, because they're nuts.
It's going to take an enormous global effort to keep the planet from that catastrophic point. Yet the Trump administration has buried government reports on climate change. Trump pushes for "American energy dominance," developing initiatives that reward greenhouse gas-producing industries. This lack of political will is compounding some people's anxiety, experts say.

"With the Trump election, the change in my students, the sense of grief and fear and paralysis in the room, became palpable," Petersen Boring said.
Plenty more loony tunes in the story, but I'll end on the Trump Derangement Syndrome.

If you liked my post, feel free to subscribe to my rss feeds.