This is apparently just as bad as when those guys were kicked out of the Starbucks the other month. It's horrible! Because no Caucasian has ever had the cops called for playing music too loud in their apartment. This is by Mary Branch, a resident at the University of North Carolina
I'm a black doctor. My neighbors called the cops on me for listening to Biggie.
That's the headline on the front page of the Washington Post online. In the article it reads
My white neighbors called the cops on me for listening to hip-hop

Knock knock.

Who could that be? I thought. It was such an aggressive knock — definitely not friendly — that I froze. I finally stood up and walked to the door. I opened it with purpose, ready to confront the person on the other side.

He said: "Your neighbors called the police for a disturbance."

It was 3 p.m. on a Saturday, last fall.

She was super excited to be off work for a bit, had found out she was pregnant, and just wanted to unwind, dance, and sing. She claims she turns down the volume on songs that have a lot of bass. The cop showing up means something different.

Although I hear other drivers blaring loud rock or country music all the time, I know an African American playing my type of music tends to draw negative attention. Nevertheless, this music was what I needed to embrace the joy I felt.
I've called the apartment management in days back on neighbors playing rock and rap. Multiple times. So did others. Because even back in the 90's and early 2000's, management companies did not want to confront tenets, they preferred you logged a complaint with the police. And in both cases of the people who lived in that particular apartment and one other, they were white. A little bit of bass goes a long in cheaply constructed apartments. Granted, this wasn't at 3 in the afternoon, but, maybe it was louder than Ms. Branch thought, and maybe people were trying to sleep. But, you know, it's raaaaacism. And, yeah, music about bitches and hoes and dealing drugs and being part of gang activity and such does tend to draw negative attention, especially when it seems to only be loud bass shaking a car.
Then came the knocks.

On my doorstep was a man with a gun; it was a police officer. He spoke abruptly and was frightening.

"Is someone else in here?" he said. His hand was near his hip, close to the gun in its holster.
Anyone else think this is utterly exaggerated to look negatively on police officers? Especially since your hands tend to always be near your hips?
He explained that he would have to report the incident, but nothing really happens unless there is a repeated offense. I hardly felt listening to the Notorious B.I.G. at 3 p.m. on a Saturday was an "offense." I've lived in many cities, and I could not imagine calling the police on a neighbor for anything like this. And I'm confident that my Caucasian neighbors would not have involved the police if some of the music they heard hadn't been hip-hop.
If it's loud enough and late enough, I would. I don't care if you're playing Black Sabbath, Iron Maiden, Rush, or Deep Purple, four of my top favorite groups: I don't want to hear your music. I don't care if it's Abba, Kenny Loggins, or Christopher Cross. Classical or smooth jazz. 80's pop. You want it loud in an apartment complex? Wear headphones.
I cannot prove that this was an act based on bias. But in studying and practicing medicine, I have developed skills in pattern recognition. They are well adapted to making a diagnosis of racism.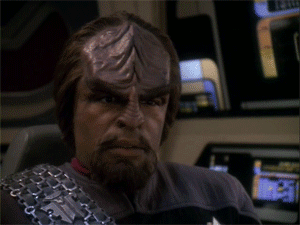 After that incident, I could not sleep for a few nights, because of how hurt I felt. Having a policeman approach and confront me left me feeling embarrassed, humiliated and powerless. I felt like an unwanted outsider in a community of which I thought I was a member.
Oh, please. Just stop it. Anyone else concerned about using a doctor who so easily has their feelings hurt over much ado about nothing?
Not long ago, two African American gentlemen were arrested in a Starbucks in Philadelphia while simply waiting for a colleague; I understand how fearful and helpless they must have felt. Then there was the woman wrestled to the floor by police at a Waffle House; I can relate to her likely feelings of anger mixed with submission. These scenarios aren't new, nor are the emotions they stir up in us. As people of color, we've learned to present ourselves in an assimilated manner to shield ourselves from overpolicing. The poet Paul Laurence Dunbar described it best: "We wear the mask that grins and lies."
Good grief. We go from being Offended because she made a mistake to linking it to the Starbucks issue (and blaming the cops). The woman in Waffle House? She was abusive and made threats. And now blaming the cops for "overpolicing". If they are called, they must come.
Oh, and BTW, how did she know it was a white neighbor? It could easily have been someone else in the complex. Even management. It could be that she's assigning her own racism to blaming the wrong person.

If you liked my post, feel free to subscribe to my rss feeds.