See, in Liberal/Warmist World, everything is bad for citizens without the Helping Hand Of Government at the wheel, as we see Paul Bledsoe, who served on the White House Climate Change Task Force under (serial rapist) President Bill Clinton, bloviate in the opinion pages
Trump's Fuel Efficiency Rollbacks Will Hurt Drivers

President Trump met with auto industry executives at the White House on Friday, arguing for his planned rollback of fuel efficiency and emissions standards, and telling them he wanted them to build "millions more cars" in the United States.

Let's assume they would. If they did, any cars they made would also be dirtier and more expensive for consumers to drive without the fuel efficiency and emissions rules that the president wants to discard.

How much more expensive? A draft proposal by the Trump administration that emerged in recent weeks would result in additional fuel costs of "$193 billion to $236 billion cumulatively between now and 2035" depending on oil prices, according to an analysis by the Rhodium Group, a research firm that examines the market impact of energy and climate policy.
And those higher gasoline costs are likely to hurt most the very families President Trump claims to care so much about — the ones living paycheck to paycheck.
The fuel efficiency and tailpipe emission standards targeted by Mr. Trump were designed by the Obama administration and require automakers to meet escalating efficiency standards: 41.7 miles per gallon by 2020, and 54.5 m.p.g. in 2025. (Those numbers represent laboratory measures; on the road, they are equivalent to about 32 and 42 m.p.g., respectively.)
Let's consider 4 of the most popular 2018 sedans
Honda Civic 1.5 liter turbocharged: 35 combined MPG
Honda Accord 1.5 turbo: 33 MPG
Toyota Corolla: 1.8 liter 34 MPG
Toyota Camry 2.5 liter 32 MPG
None are even close, right? But, the standards are about overall car lines, so having hybrids and full electric vehicles kick up the overall number. However, it still means that manufacturers have had to do different things to make each vehicle more and more fuel efficient, which has made them more dangerous, and more costly. At what point do the CAFE standards go beyond helping the consumer and making them either less safe and/or spend way more money?
Here's the thing: does anyone think automakers will suddenly say "Oh, standards are rolled back, so we're going to make everything super gas guzzly"? Well, Warmists like Bledsoe apparently do. What is more likely to happen is automakers will keep their current standards, and perhaps attempt to improve on them, while potentially coming out with a few vehicles that aren't so fuel efficient, because Trump rolled them back to pre-Obama, he didn't get rid of them altogether.
And having more choice is good for consumers. Think people who drive big V8s do not understand that they pay a lot for gas? Why are Warmists/Progressives against choice? If I want to drive a V8 Challenger, Camero, or Mustang, that should be my choice, not Government's.
President Trump is pushing to reduce fuel efficiency requirements just as global oil prices rise from $50 a barrel to over $70 — in part because the oil markets are nervous about the president's decision to withdraw from the Iran nuclear deal.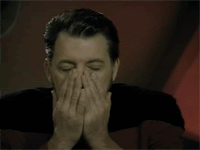 These announced changes to the CAFE standards occurred well before withdrawal for the Iran deal. Leftists just making crap up now.
Given rising oil and gasoline prices, fuel efficiency would seem to be a worthy goal, both for consumers and the environment.
It is, but it should be up to the consumer and companies, not government.

If you liked my post, feel free to subscribe to my rss feeds.