Weren't they just telling us that warm, pleasant weather is caused by Other People refusing to go vegan?
Rome blanketed by snow as Arctic storm dubbed 'Beast from the East' sets records

The Arctic storm dubbed the "Beast from the East" saw temperatures across much of Europe fall Monday to their lowest level this winter and even brought a rare snowstorm to Rome, paralyzing the city and giving its residents the chance to ski, sled and build snowmen in its famous parks and piazzas.

Rome's schools were ordered closed, while train, plane and bus services were crippled. Italy's civil protection agency even mobilized the army to help clear slush-covered streets as a city used to mild winters was covered by a thick blanket of snow.

"Beautiful, beautiful!" marveled Roman resident Ginevra Sciurpa, who donned a fur hat and thick scarf to brave the cold. "Even though I'm not a child anymore, the enthusiasm for the snow is still the same. It is always beautiful, and above all I didn't have to go to work." (snip)

Parks that usually stay green through winter were blanketed white, giving eager Romans a rare opportunity to go sledding, snow-shoeing or skiing. Even the Circo Massimo became a hotspot for snowball fights, while Piazza Navona, with its famed Bernini fountains, turned into a snow-dusted winter wonderland.
Pretty!
Snow in Rome ❄❄❄
It's a very rare event!! 😱😱😱 pic.twitter.com/YRDayfVsCf

— Manuela ☁🎈☁☁ (@onlyellow) February 26, 2018
Elsewhere in Europe, the storm set dangerously low temperatures: Lithuanian officials said temperatures that plunged to as low as minus 11 Fahrenheit in some places were to blame for the deaths of at least three people over the weekend. Hospitals in Lithuania and Latvia have reported an uptick in people being treated for hypothermia and frostbite.
And the article continues with the cold and snow, leading to
Scientists say the big chill in Europe is partly caused by the fact that strong winds which normally keep cold air 'locked' over the Arctic have weakened, releasing icy blasts across the northern hemisphere. Similar sudden drops in temperature have occurred over North America in recent years and climate researchers say they could become more frequent as global warming further saps strength from the air currents around the pole.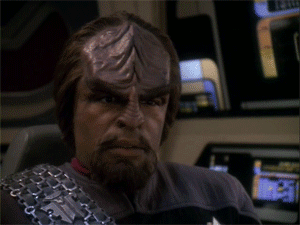 If you liked my post, feel free to subscribe to my rss feeds.