Is there anything more equal than flipping a coin? Perhaps rock paper scissors. Or maybe doing eenie meenie miny moe for a big group. Regardless, some people are still having a hissy fit over Shani Davis losing a coin toss, as we get this wacky screed from Errin Haines Whack at the Chicago Tribune (which features a photo gallery of Chicago Olympians before the fable, and the first picture is of a White woman, Kendall Coyne)
Coin toss mirrors black experience beyond Olympics

Shani Davis made history in 2006 when he became the first black athlete to win an individual gold medal at a Winter Olympics and the winningest man in American speedskating. So when the speedskater tweeted his outrage after losing the opportunity to represent Team USA as its flagbearer in Friday night's opening ceremony, his #blackhistorymonth hashtag served as a kind of racial shorthand. (Davis has set his Twitter account to private)

And it resonated with African-Americans far beyond sports.

For them, it was a familiar scenario: Despite being exceptional in a field dominated by whites, he was bypassed for a job he deserved. What's more, when he pointed that out, he was shouted down as an ungrateful distraction.

From celebrities to corporate America, the slight was a reminder of what blacks regularly experience in a white world — a feeling that the game is rigged.
Why did Erin Hamlin not deserve the honor? Perhaps Ms. Wack could explain that. She's been to the Olympics four times. She's won medals. She won the coin toss after the nomination process left her and Davis tied. Seems rather racist, and sexist, to say that she doesn't deserve the honor while Davis, a Black male, does. But, really, how is the game rigged? It was a coin toss. But, for certain people, they always have to play the race card.
Oh, but wait, the coin toss
The coin toss is almost beside the point. That the vote was tied between a bronze medalist and a two-time gold medalist points to an outcome that also included intangibles — among them, likeability and popularity. While a coin cannot be biased, people can — and often, the results of racial bias can sting with unfairness.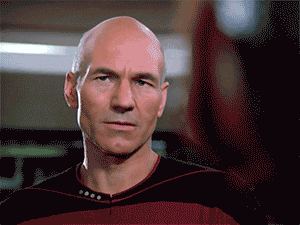 So, obviously, the four people who ended up voting for Hamlin were raaaaacist. Or, perhaps, the four who voted for Davis were sexist. We can play this Victimhood game all day. It's stupid. But, racecarders will be racecarders. And, yes, the screed keeps going racecardy. Because that's what race hustlers do.

If you liked my post, feel free to subscribe to my rss feeds.