Politics is a dirty, nasty business. If you don't know that, or if you do not want to be attacked, then you should stay out of it. It's always been this way. 'Climate change' is really all about politics, and it seems that male Warmists think their women folk aren't strong enough to be involved
Why climate deniers target women

Harassment is no stranger to the reporters, researchers and policymakers who work on climate change, but it is particularly severe for the women in those fields.

Canadian environment minister Catherine McKenna was labeled"climate Barbie" by the right-wing political blog The Rebel Media. Kait Parker of the Weather Channel suffered attacks from Breitbart News, which dismissed her forceful and lucid explanation of climate science as an "argument from a pretty girl." Emily Atkin, who covers climate and energy for The New Republic, also has endured sexist barbs from Breitbart,which said she had "kitty claws," and Rush Limbaugh, who called her an "infobabe." In similar fashion, climate scientist Katharine Hayhoe earned the moniker "climate babe" from Limbaugh.
Not mentioned are the names and stuff that male Warmists are tagged with.
Nor that the article itself uses a term mean to smear people who don't believe in anthropogenic climate change as the same as people who deny the Holocaust.
It is interesting, as well, that, again, male Warmists think so little of the females that they have to protect them and shelter them.
Fortunately, the article goes down typical stupid roads
Certainly, sexist attacks are not unique to climate science, journalism or advocacy, but research into public understanding of climate change reveals an important link between sexism and climate denial — support for the existing social hierarchy.

Often, in studying how humans arrive at their values, attitudes and beliefs, social scientists will ask people about their views of hierarchy. Do they believe that some groups should have more power and influence than others? Or, do they believe that power and influence should be broadly shared? Research shows that men who value hierarchy are more likely to downplay the risks of climate change and more likely to hold sexist views.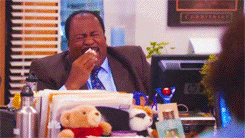 What you have going on is people who start the attacks with terms like denier having fits that people would dare respond back.

If you liked my post, feel free to subscribe to my rss feeds.