Seriously, who would have thought that the climate could ever change?
NOAA: Extreme weather events occur more often when the climate changes

Supporters of theories that man created climate change or global warming is contributing to major storms like Hurricane Harvey are making their case.

The National Oceanic and Atmospheric Administration, or NOAA, officially lists extreme weather events as one of several phenomena occurring more frequently because of climate change. But attributing specific storms or disasters to climate change, according to NOAA is "much harder."

This branch of science is known as "extreme event attribution" and is still in its infancy.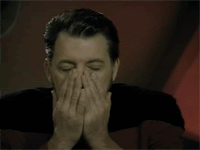 Got all that? It's totally linked, except they don't really have a frickin' clue.
But, hey, get this: the climate is always changing, and causes climatic changes. Weird concept, eh?

If you liked my post, feel free to subscribe to my rss feeds.