Totally! So says CNN "national security analyst" (let that sink in for a few) Juliette Keyyem
Declare war on climate change?

We have a tendency to view certain public policy issues as wars. As in "the war on … " fill in the blank: drugs, cancer, poverty.

It is often a misleading analogy, but it is meant to get the public to respond to a dire need, just as they would in wartime. The terminology, however, is entirely accurate — and literal — when it comes to our need to address the changing environment as "the war on climate change." (snip)

As someone in homeland security, I am often asked what is my biggest fear: a pandemic, a terrorist, a loose nuke? All are risks, of course, but the one phenomenon that may have the most likely capacity to alter whatever global stability we can muster at any given moment has to do with Mother Nature. Indeed, the argument the President made Wednesday is more sophisticated than the fact that wars often begin because of the fight over limited resources.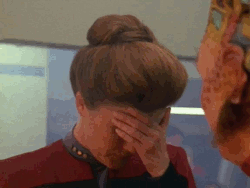 (yes, we finally have a Janeway, er, Captain Janeway, facepalm!)
Skeptics of these global seismic shifts are not simply denying science, they are denying safety and security. Until we recognize — with the immediacy we would if a nation launched missiles against our cities — that climate change isn't something that can be debated, but must be mitigated or, failing that, adapted to, we will not expend the effort or resources to prepare ourselves to the one phenomenon that we know is coming: simply, the waters are rising and this is a war.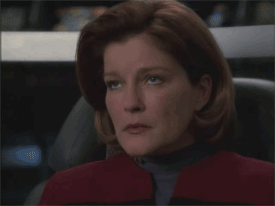 BTW, how's that war on poverty going? If Liberals fight the war on weather climate change in the same manner, the earth probably will burn to a crisp.

If you liked my post, feel free to subscribe to my rss feeds.