So says the unhinged 350.org's Bill McKibben (who takes all sorts of fossil fueled plane and vehicle trips all over the world)
Obama's Catastrophic Climate-Change Denial

THE Obama administration's decision to give Shell Oil the go-ahead to drill in the Arctic shows why we may never win the fight against climate change. Even in this most extreme circumstance, no one seems able to stand up to the power of the fossil fuel industry. No one ever says no.
Incuding those who take lots of fossil fueled trips to whine about fossil fuels.
No, what's most extreme here is the irresponsibility of Shell, now abetted by the White House. A quarter century ago, scientists warned that if we kept burning fossil fuel at current rates we'd melt the Arctic. The fossil fuel industry (and most everyone else in power) ignored those warnings, and what do you know: The Arctic is melting, to the extent that people now are planning to race yachts through the Northwest Passage, which until very recently required an icebreaker to navigate.
Do we have to get into a discussion about the failed ice free arctic prognostications, and the growth of Arctic ice? Nah, let's just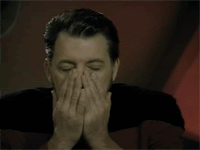 And yet Mr. Obama — acting on his own, since these are all executive actions requiring nothing from Congress — has opened huge swaths of the Powder River basin to new coal mining. He's still studying whether to approve the Keystone XL pipeline, though the country's leading climate scientists have all told him it would be a disaster. And now he's given Shell the green light, meaning that, as with Keystone, it will be up to the environmental movement to block the plan ("kayaktivists" plan to gather this weekend in Seattle's harbor, trying to prevent Shell from basing its Arctic rigs there).

This is not climate denial of the Republican sort, where people simply pretend the science isn't real. This is climate denial of the status quo sort, where people accept the science, and indeed make long speeches about the immorality of passing on a ruined world to our children. They just deny the meaning of the science, which is that we must keep carbon in the ground.
There's something I never thought I'd read: Barack Obama, climate change denier. This really goes to show how far out of the mainstream, how bat guano insane, how loony tunes the Cult Of Climastrology actually is.
PS: can you believe that this twice today that I've sorta defended Obama?

If you liked my post, feel free to subscribe to my rss feeds.