While the vast majority of legitimate research seems to prove that CO2 doesn't cause the warming that the Cult of Climastrology thinks it does, Treehugger's Sami Grove is both Very Concerned and Very Elated about other research
Cutting emissions slows climate change faster than we thought

Global carbon emissions stalled last year. China's coal use is falling. Solar power is becoming increasingly competitive. Heck, even some forward thinking utilities arerethinking their reliance on fossil fuels.

For the first Earth Day in a very long time, I am hopeful we might see some very real progress on cutting carbon emissions, much quicker than we ever thought possible. And yet, every time I voice this optimism, the pessimists pipe up:

"We'll never cut emissions fast enough… Runaway climate change is already upon us… Carbon emissions hang around in the atmosphere for decades… etc etc "

I too had been under the impression that emissions cuts can take many, many decades to have an impact on the climate. So while tooling around on the internet last night, and trying to avoid annoying EArth Day press releases, I was excited to read oabout new research that came out in December last year, which suggests that CO2 emissions warm the climate quicker than we thought.
Why would he be happy about that? Because, Sami believes that if it warms it quicker, removing it can stop the warming quicker. Hey, maybe that's the reason for this?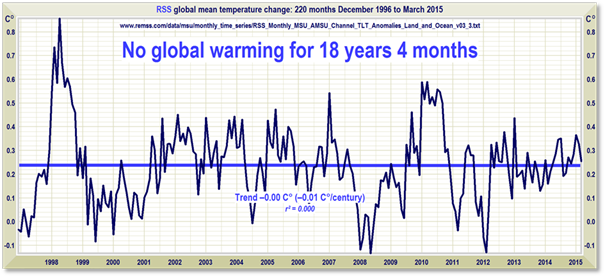 If you liked my post, feel free to subscribe to my rss feeds.