The headline is what we see at the UK Guardian, which has gone all in as The Guardian Of The Cult of Climastrology, and tells us exactly what the CoC is really all about via letters to the Guardian from other Warmists
Mark Lynas says: "Solving climate change does not mean rolling back capitalism, suspending the free market or stopping economic growth" (Save us from the miserabilists in the battle over climate change, 12 March).

This statement would have made much sense 35 years ago. The urgency for rapid action had not been established. But all this has changed. Whether or not the new "crisis" reinforces an ideological position on the left (despite splits over nuclear power and GM crops) leading to "an outright denialist position" on the right is now so much water under the bridge.

Immense changes to the economic system must be made over the next few years, and the blame game gets us nowhere. If Klein's belief that "corporate capitalism must be dismantled'" is wrong, it is up to the right to show how the new measures required can work under the present system. Governments should play a powerful role in facilitating compromises, where these can be made, and encouraging national debates on the basis of evidence rather than belief.
David Anderson
Bingley, West Yorkshire
There are many, many, many more letters that are essentially saying the same thing. This is what the CoC is about, massive Progressive changes to economies, along with investing much, much, much more power in Government.
All while refusing to change their own lives.
I also love the part at the end stating "If Klein's belief that "corporate capitalism must be dismantled'" is wrong, it is up to the right to show how the new measures required can work under the present system." So, Skeptics are supposed to prove that the insane Progressive/CoC policies, which we do not want in the first place, can work in the existing governmental/economic framework?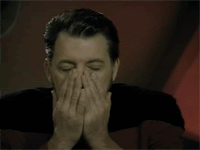 If you liked my post, feel free to subscribe to my rss feeds.