As are sports, ya know!
Hey Sports Fans: Time to Deal with Climate Change, and it Won't be Cheap

Just two weeks ago, the year 2014 was dubbed the hottest year on earth since the start of record keeping in 1880. Separate data compilations from NASA and the National Oceanic and Atmospheric Administration (NOAA) confirmed this 2014 record, as reported by Justin Gillis of The New York Times. Now, the Australian Climate Institute finds in a new report – "Sport and Climate Impacts: How much heat can sport handle"? – that more frequent and extreme weather events "threaten the viability of much of Australian sport as it's currently played, either in the back yard, at local grounds, or in professional tournaments [- with football, cricket, tennis and more] "struggling to adapt to, or prepare for, the impacts of climate change."
Doom! But, at least we haven't gotten to the time where we cut out hearts and burn witches in order to control the weather (how'd that work out, BTW?)
Admittedly, it did not cross my mind when I recently watched professional tennis players playing at the Australian Open 2015 that extreme heat policies, which may lead to a temporary suspension of play if certain heat exposure thresholds are crossed, intended to protect the health of both athletes and spectators may soon not be enough to keep the tournament going. In 2014, the Australian Open saw play suspended after a succession of professional tennis players suffered from dizziness, cramp and fatigue in the 44 degrees Celsius (111 degrees Fahrenheit) heat. This is already bad enough but it actually could get worse if scientists' predictions turn out to be only vaguely accurate:
"If". So far scientists are 95% wrong, per their computer models. As well as all their other predictions of doom.
Host cities and organizers will be forced to cancel, postpone or perhaps even move outdoor sporting events to alternate locations or shift them to different seasons of the year. This could be a big deal for the sports (entertainment) industry. Sport is embedded in Australian society – central to culture and economy. It is not different in American society with both professional and 'amateur' sports deeply rooted in American popular culture. The popularity of all kinds of sports is sky-high – including fan interest and support. At the same time, the impacts of climate change on sport are far-reaching. Extreme heat in particular can affect the health of athletes and spectators.
Super doom!
Ya know, it would be easy to continue excerpting and getting snarky, but, I reckon that the photo that accompanies the article right at the top says it all about the nutty "climate change" religion and how doomed we are from a tiny rise in temperatures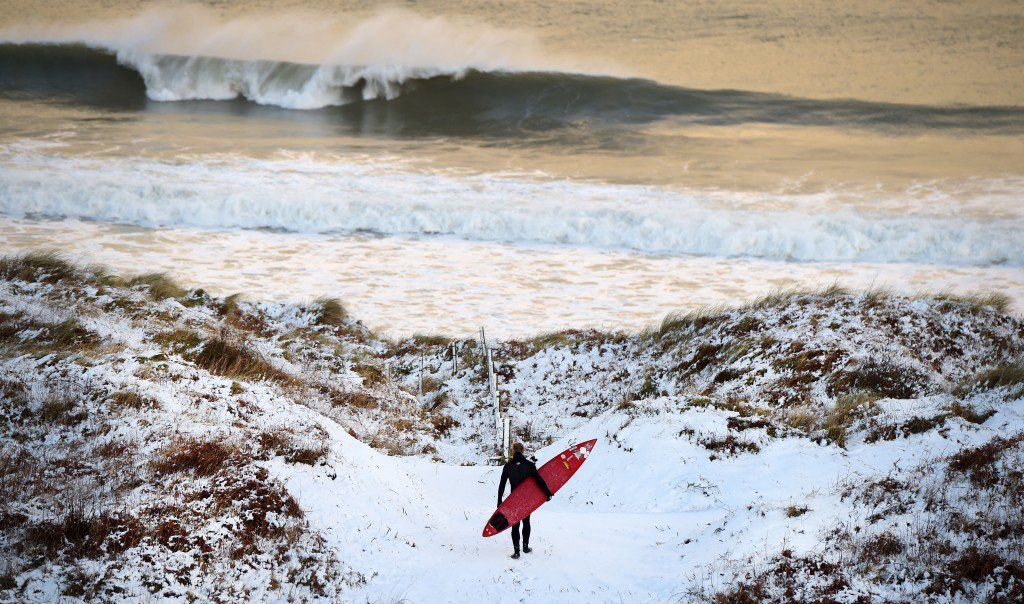 That ain't powdered sugar.

If you liked my post, feel free to subscribe to my rss feeds.