…about how Evil fossil fuels are and how we're all doomed. Of course this is at MSNBC
The climate change revolution begins with you

September 21, 2014 is shaping up to be a day for the history books. Echoing the words of Paulo Coelho, "Life was always a matter of waiting for the right moment to act." That moment is now.

When people ask: "Where were you when the world came together and changed for the better?" Without hesitation you will tell them: "I was in the streets of New York City, part of the People's Climate March."

Surrounded by old friends, and new friends, by family, by neighbors and by tens of thousands of people from all walks of life and every ethnic, religious and political background, we will tell them: "We came together to let the world know that we want and demand a brighter future for our children and ourselves."

The Secretary General of the United Nations has put out a call to world leaders to join him at a summit in New York City on September 23, the day before the opening of the Annual United Nations General Assembly:

"There is opportunity amid this [climate change] peril – a chance to change the way we do business, plan our cities, fuel our homes and factories, and move our goods and ourselves. A low-carbon path beckons – a path that can create jobs and improve public health while safeguarding the environment. To help set us on this course, I invite all of you to a Climate Change Summit … in New York City."

We are a coalition of parents' organizations that are joining forces to encourage participation in the March on September 21 – including Moms Clean Air Force, The Mothers Project, Mothers Out Front, Climate Parents, and many more. We will be joining labor groups, students, faith based organizations, environmental justice groups, artists, grandparents, military families, teachers, bankers, engineers, farmers and factory workers – hundreds of organizations and hundreds of thousands of individuals – collectively letting our world leaders know we are watching them closely and we can't wait any longer for climate solutions.
Hmm, that's quite a few people heading to NYC for a march, putting out quite a bit of "carbon pollution" from fossil fueled travel, wouldn't you say? This next part is even more amusing
Our elected leaders have been talking for more then 20 years, taking little real action to address the climate crisis.
And, what, exactly, have the Warmist peons been doing over those same 20 years? They sure refuse to take any substantive actions within their own lives
Meanwhile, our planet has been getting sicker,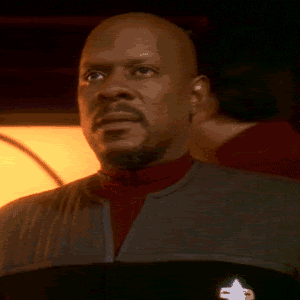 and we have put the future of our children and ourselves in peril. It's time that our leaders heard clearly from us. Unless they work together for positive change, we will find and elect others who can and will create this change. We teach our children to lead by example, yet our elected officials, business and community leaders have been poor role models when it comes to climate solutions.
And we're right back to the question "what are Warmists doing in their own lives to reduce their own carbon footprints?" In this case, they are increase them.
BTW, mark your calendar for September 21st, see if the Gore Effect comes into play.

If you liked my post, feel free to subscribe to my rss feeds.