…on "climate change".  This has totally psyched Raleigh's WRAL
U.S. Sen. Kay Hagan spent much of the primary season on the defensive, as both Republican candidates and outside groups attacked her for her support of the Affordable Care Act.

A super PAC associated with U.S. Senate Majority Leader Harry Reid aired ads in recent months pounding away at state House Speaker Thom Tillis – even before he captured the May 6 primary – to bolster Hagan, but she remained relatively quiet.

That changed Tuesday night, when Hagan teed off on her challenger during a stop in Raleigh.

Speaking at the annual Green Tie Awards dinner of the North Carolina League of Conservation Voters, Hagan criticized Tillis on the issue of climate change and the "special interest agenda" he has advanced in the legislature.

"Unlike my opponent Thom Tillis, who flatly denies the existence of climate change, I know the EPA's ability to responsibly regulate greenhouse gas emissions is key to protecting our environment for future generations," Hagan said.
Well, that's interesting. Let's flip over to Raleigh's News and Observer
Even though she declined to sign a letter with 45 of her Senate colleagues, North Carolina's Kay Hagan said she has asked the Environmental Protection Agency to delay new regulations designed to limit carbon emissions for power plans.

In a separate letter, the Democrat wrote to EPA Secretary Gina McCarthy to extend the public commend period to four months from two months. (See attached.) (snip)

Hagan's office acknowledged her letter was not publicly released.
On one hand, she's whining at Tillis about not supporting the EPA's Hotcoldwetdry push. On the other, she's sending a secret letter to McCarthy asking to delay the same economy killing regulations.
Of course, this matters little, because, at the end of the day, Tillis will obliterate her over Obamacare and the tepid economy. Climate change is not going to move the needle here in North Carolina in the least. Kay forgot this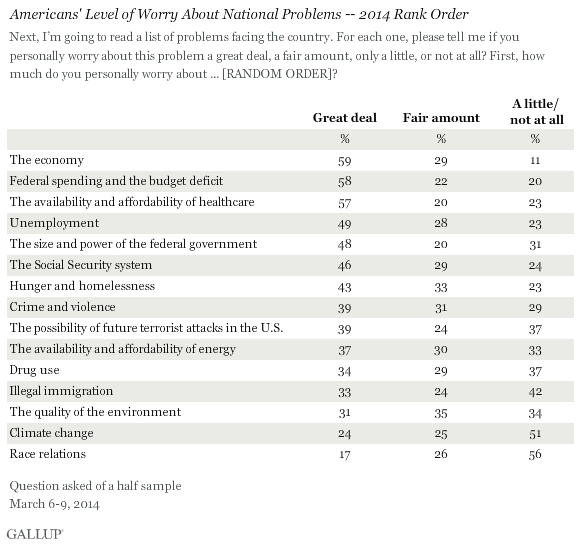 Second to last in cares. And she also forgot about this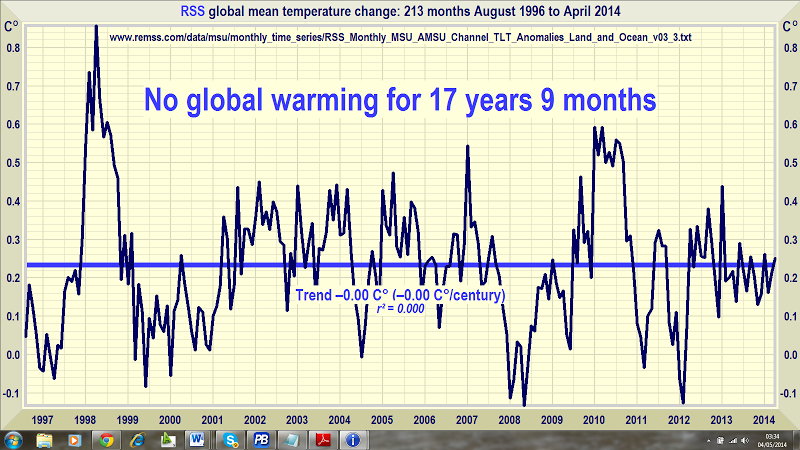 After a rough winter in NC, few will care about this distraction issue.

If you liked my post, feel free to subscribe to my rss feeds.