Warmist Bill Moyers is utterly concerned with saving the planet from "climate change", so, obviously, he recommends that Warmists practice what they preach, and has promised to give up his own use of fossil fuels! Oh, wait, no, he wants spreading awareness and a carbon tax
blah blah blah

We reached out to a handful of scientists, policy experts, writers and activists to ask: "If you could require America to do just one thing — any one thing — to combat climate change in 2014, what would it be?" Here's what they said:
Hyper-warmist David Suzuki wants projects akin to the space race. Guess he's not going carbon neutral himself. William D. Nordhaus says
People ask, what can I do? My answer is that people should address the threat of climate change in ways that best fit their personal interests and capabilities. Students can learn, and teachers can teach. Citizens can inform themselves. Engineers can develop low-carbon technologies. Politicians can confront the realities and speak the truth. Media can avoid meaningless balancing of good and bad arguments. As an economist, I can explain why carbon pricing (such as through carbon taxes) is the most effective mechanism to reduce emissions. There is much to do, for everyone.
So, spreading awareness, passing laws that restrict freedom, a carbon tax, destroying economies, and, of course, restricting freedom of speech. Annie Leonard of Greenpeace
If I could require Americans to do one thing, it is to get active! Already millions know and are concerned about climate change, now we need to move that passive concern into action. That action could take many forms depending on each person's skills and interests: shut down coal-fired power plants, get your university to divest from fossil fuels and invest in a clean energy economy, encourage companies and state and local governments to switch to renewable energy, demand leadership from our elected officials. It doesn't matter so much which thing we do, as long as we all do something.
How about changing your own life, Annie? Give up fossil fuels.
Kerry Emanuel wants a carbon tax, and even wants "Finally, I would start a movement to amend the Constitution to make it illegal to influence (whether by voting or through money) elections outside one's own district." Actually, I'm good with that. I've always hated money coming in from outside districts. Not sure what that has to do with Hotcoldwetdry, though.
Kumi Naido, another Greenpeace executive director, compares "climate change" to slavery, and wants civil disobedience to fossil fuels companies, failing to note that they aren't Government, and also failing to tell us that he has given up all fossil fuels usage himself.
Bill McKibben, part of the nutty 350.org, wants a carbon tax, and to treat this like its WWIII, and to break the fossil fuels industry. Yet, he still takes lots of fossil fueled flights and vehicle trips.
Vandana Shiva, a philosopher (has an S in her name) and environmental activist, wants to stop corporate greed. But not go carbon neutral herself.
And, finally, Sandra Steingraber thinks we're approaching the last-straw-breaks-the-camel's-back moment, would ban fracking.
Note that none of these folks advocate for other Warmists to make significant changes in their own lives to go carbon neutral. Nor do they seem willing to make significant changes in their own lives. This is why I say this is all about politics. Oh, and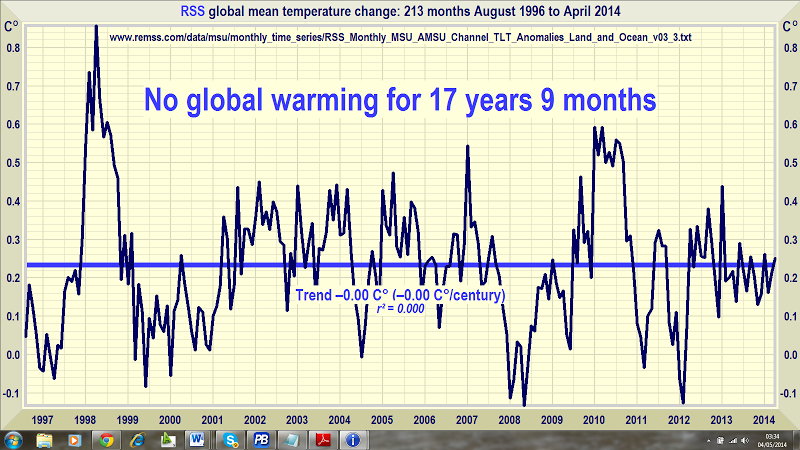 If you liked my post, feel free to subscribe to my rss feeds.