PBO has essentially avoided the recall election, and Democrat challenger Tom Barrett must be thrilled that this is the best that Obama can offer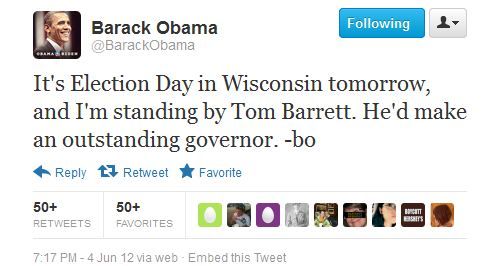 Tweets signed "bo" are ones that are supposed to be directly from him. This is the equivalent of phoning it in. Gov. Scott Walker even knocked Obama for being pretty much absent from the recall election.

If you liked my post, feel free to subscribe to my rss feeds.