Yeah, the lunatics are still doing this stuff. It used to be we only had to worry about the anti-Christmas lunatics, now we have to deal with the "green" Christmas moonbats
(Grist) We all know that with the end of December quickly approaching, Santa is busy getting everything set for his worldwide tour. Tim Allen's, erm, Kris Kringle's boots are mighty big, but the carbon footprint he leaves behind is even bigger. Ethical Ocean took a look at Santa's environmental impact, and tried to see if they could help him run a slightly more eco-friendly operation.
How so?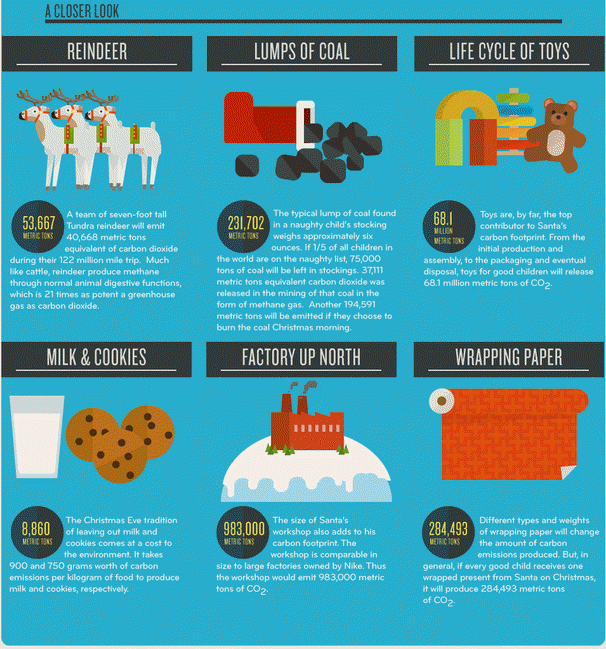 That's just a small part of the entire graphic. Go here for the full unhinged one, which also includes ways to reduce one's carbon footprint, such as using locally produced milk and cookies, recycled toys, and, wait, don't actually give your kids coal? Seriously? Like anyone does that?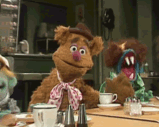 If you liked my post, feel free to subscribe to my rss feeds.