I shit you not. In ye olde email from Excitable Timmy Kaine
Subject: Heroes under attack

William —

We need to act.

On Sunday night, many Congressional Democrats in tough districts cast courageous votes for health reform — even though they knew that insurance companies and their Republican allies would retaliate immediately.

Well, the attacks are here. Shameful, negative ads have already hit the airwaves. Democratic offices have been vandalized. Republicans are promising to repeal reform and smearing those who supported it.

But we're ready to do what it takes to defend the heroes who made health reform possible.
Don't forget to donate at least $5. Seriously.
Please chip in $5 or more:
Sorry, Timmy, they are not heroes. Guys and gals like this are heroes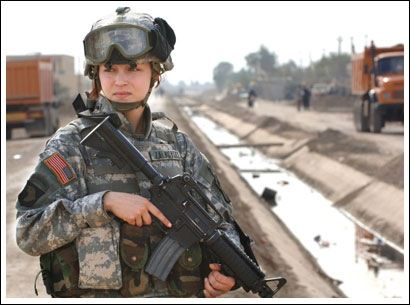 BTW, on the left, that is Lt. Michael Murphy, USN, a Medal Of Honor recipient, who was awarded it "for his extraordinary, selfless heroism and steadfast courage while leading a four-man, special reconnaissance mission deep behind enemy lines east of Asadabad in the Hindu Kush of Afghanistan June 27 to 28, 2005."
Pelosi and company aren't even in a class that would allow them to launder our brave troops' skivvies.
Crossed at Stop The ACLU

If you liked my post, feel free to subscribe to my rss feeds.