It's that time of the week again! Do you have an interesting post you want to share with everyone? The official Surrender Monkey of the Democratic Party says to do what the Lefties don't, since they all have the same talking points: link it!
Yes, today's SM star is John Murtha, represented by the Murtha Monkey
Last November Rep. John P. "Jack" Murtha, D-Pa., thundered onto the national scene insisting that the U.S. military could accomplish nothing more in Iraq, could only make things worse. He called for pulling U.S. troops out of Iraq.

At the time, many of his Democratic colleagues considered his stance suicidal for their party when they're trying to regain control of Congress despite having long been seen as weak on national security.

Now, Murtha is one of the most popular Democrats around. In recent weeks he's raised money for Democrats campaigning in New Hampshire, Connecticut, New York and California. In Tennessee, he was former Vice President Al Gore's guest at a fundraiser for local Democrats. After Labor Day, Murtha will head back out on the road, helping up to four dozen of his party's candidates.
The rest of the article is flowing adulation for a man, a US Congressman, who sees America as the aggressor, and wants to retreat, to cut and run, to surrender. And, folks from the Left side do not see a problem with this
"Everything I said has turned out to be true," Murtha said Wednesday, taking a break at his campaign headquarters in Johnstown. "You can't win militarily. Military leaders are now saying it publicly where they said it only privately before. I get standing ovations every place I go. The public is looking for a solution to this open-ended policy, which is killing kids."
And who would those "military leaders" be, John? I'm so glad that the reporter asked that tough question (sic).
Murtha is the face of the traitor's and surrender monkeys in the Democratic Party. The ones who give aid and comfort to the enemy.
PS: Richard Reid, the (fortunately) incompetent shoe bomber, said "Guantánamo Bay will provide us with thousands of recruits the longer it is maintained" in an interview with a Guardian reporter, published for the first time. That statement could have come straight from the DNC.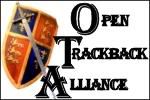 Send a trackback to this post, but don't forget to link it.

If you liked my post, feel free to subscribe to my rss feeds.