Do you have an interesting post that you want to spread around? In that case, the DNC Surrender Monkey says to do what the Lefties don't, since they all have the same talking points: link it up!
Little Johnny Edwards, aka "Breck Girl," is on his soapbox:
CHAPEL HILL, N.C. – At an alumni center decorated with Oriental carpets and Remington-style bronzes, John Edwards is talking again about an America divided between the rich and poor.
Nuff said!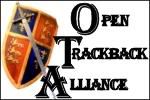 Send a trackback to this post, but don't forget to link it.

If you liked my post, feel free to subscribe to my rss feeds.