I'll agree that the penalties would be a bit over the top, but, having the charges dropped is just absurd. Might this be the beginning of even more stupid Progressive legal results?
Environmental Activist Freed From Charges Due To Climate Change 'Trauma'

An Australian woman who blocked a central Sydney route to protest against climate change had all charges dismissed after the court was told about her climate anxiety.

Mali Cooper, 22, was charged with disrupting traffic and obstructing drivers or pedestrians for locking her neck to her car on the Sydney Harbour Tunnel during peak hour traffic in June.

She faced up to two years in prison and $22,00 in fines under the New South Wales' new laws designed in to punish protesters who disrupt roads, public transport and infrastructure facilities.

But Magistrate Jeff Linden in Lismore Local Court on Tuesday dropped all the charges against Cooper under the Mental Health Act, section 14. The law allows a defendant with mental health or cognitive impairment to avoid a criminal record.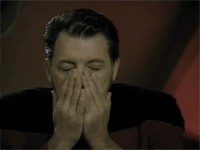 The climate activist's lawyer, Mark Davis, told The Daily Telegraph that he had provided medical evidence to the court to prove that Cooper suffered from the psychological impact of climate change.

The concerns developed into PTSD after Cooper's hometown Lismore was ravaged by flooding earlier this year.
Well, believing that the planet is Doomed from a slight increase in global temperatures since 1850, and that every weather event is a result of that Doom, is a bit wackadoodle. Are climate cultists claiming they all have a screw loose? Sure seems like it.
"So what is the message Blockade Australia is trying to churn out? A sample of their messaging to date provides a good feel for their grab-bag of woke causes and a mix of cut-and-paste jargon drawn from Marxism; Greenie eco-warrior-talk; globalist anti-nationalism; plus support for Indigenous anti-colonial struggles," Eric Louw argued on an op-ed on The Epoch Times on March. 29

"It is clear that both activists view the world from what has become a commonly held position that hybridises Marxism with Green eco-warrior activism."
It's what I've been saying for close to two decades.

If you liked my post, feel free to subscribe to my rss feeds.