Of course this is related to the Cult of Climastrology
Dutch town may ban meat ads in public spaces over climate change: report

Officials in one Dutch city are slated to ban most ads advertising meat in public areas because of its impact on the climate.

The motion was made by the GroenLinks, a green political party, and would go into effect in 2024 in Haarlem, the BBC reported. The meat sector in The Netherlands has opposed the move, saying it stifles free speech.

"Meat is very harmful to the environment. We cannot tell people that there is a climate crisis and encourage them to buy products that are part of it," Ziggy Klazes, a member of GroenLinks who drafted the motion, told the Trouw newspaper.

The move would make Haarlem, just a few miles from Amsterdam, the first city in the world to ban most meat ads. It could include chicken sold in supermarkets and fast food.
If meat is so harmful, why wait till 2024? Do it now. And will any reporter ask the members of GroenLinks if they have stopped eating meat? This just continues to show that the climate cult is an authoritarian movement.
Elsewhere
Schumer in tough spot over Manchin promise

Senate Majority Leader Charles Schumer (D-N.Y.) on Wednesday pledged to add permitting reform legislation to a stopgap funding bill that would prevent a government shutdown, but he's in a tough spot as he seeks to deliver on a promise to Sen. Joe Manchin (D-W.Va.).

The permitting reform is a side-deal Schumer struck with Manchin in late July to pass a climate, tax and health care bill known as the Inflation Reduction Act (IRA), which is projected to help reduce that nation's carbon emissions by 40 percent by 2030.

Manchin offered his support for the bill in July after winning significant concessions, and his vote allowed Democrats to pass a major achievement for President Biden.

Schumer made clear Wednesday that he doesn't plan to backtrack on his promise.
The thing is, the more extreme members of the Democratic Party are working hard to scuttle the side deal. Manchin was a fool for agreeing to back the Inflation Reduction Act, ie, Build Back Better version 4, in exchange for something in the future.
I'm going to clear out some of the saved articles below the fold
Italy to turn down winter heating to help save on gas usage

Italy plans to turn down the heating in homes and businesses over the winter to help cut the amount of gas it uses and reduce the risks linked to a total halt of Russian gas flows.

Italy imported around 40% of its gas from Russia before the conflict in Ukraine began in February but has moved rapidly to seek alternative supplies and reduce its reliance on Moscow.

Under a government plan announced on Tuesday, the temperature in apartment blocks and other public buildings will be regulated at 19 Celsius (66 Fahrenheit), one degree Celsius lower than previously. The figure will be set at 17C for industrial premises. The heating will be on for an hour a less each day.
Well, this is what happens when a) you rely too much on Russia, just like Trump said, and b) you've harmed all your own domestic energy production. Will any local reporters ask the Italian politicians if they are complying at their homes and offices?
Examining the game industry's hidden impacts on climate change

Amid the stress of living on a warming planet, playing video games is an escape for billions. Whether you're inhaling mystical doodads in Kirby and the Forgotten Land or cruising through Guanajuato in Forza Horizon 5, games offer a digital retreat that feeds our fundamental need to play.

Unfortunately, the scope of climate change is such that we will need to rethink almost every element of global society—including the game industry.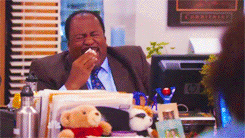 If you liked my post, feel free to subscribe to my rss feeds.