It's a lot easier for CNN to demonize firearms and scary looking rifles than to cover how bad Joe Biden's economy is doing
U.S. Army definition of an "assault weapon":

"A selective-fire rifle chambered for a cartridge of intermediate power."

The only things that define an assault rifle are rate of fire and cartridge size.

CNN just made the rest up. https://t.co/7nQxOXHRkX

— David Hookstead (@dhookstead) May 31, 2022
Huh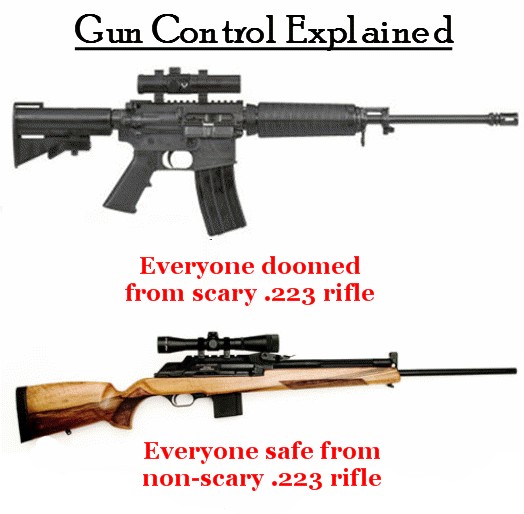 So, literally the only difference between the top and bottom is the pistol grip in CNN's world. Both can cause the exact same damage.
It also sounds exactly like a handgun. You know, like the security guards have in the lobby of CNN's offices. If liberals want to run on gun grabbing, go for it. The campaigns of Republicans, along with the groups that run ads, need to not take the bait, and, instead, focus on economic issues.

If you liked my post, feel free to subscribe to my rss feeds.